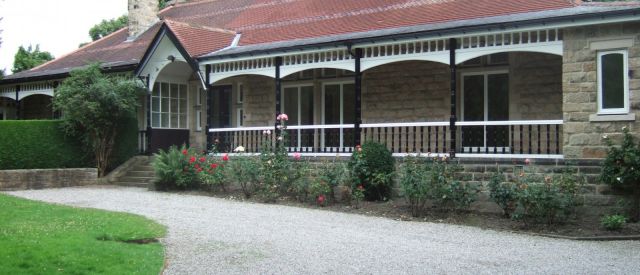 Duchy Road Harrogate North Yorkshire HG1
Asking Price

£392 per week
An exceptional bungalow, in one of Harrogate's most sought after addresses.
Harrogate
Princes House, 13 Princes Square
Harrogate
HG1 1LW
An exceptional bungalow, in one of Harrogate's most sought after addresses.
The Property The property is approached over a gravel driveway leading to the front of the house; the drive also provides access to the rear of the property.
Situation
The property is located in the centre of the highly sought after Duchy residential area in Harrogate, less than a mile from the extensive shopping and leisure facilities in the town centre and 10 minutes¿ walk from the train station.
Directions
Duchy Road is just off the A61 to Ripon, the property is located opposite St Wilifrids Church
Other Features
• 3 BEDROOMS • RECEPTION • KITCHEN • BATHROOM • BATHROOM • OTHER ITEM / DESCRIPTION • GARDEN including Gardener
Lettings Charges
Charges: After an offer is accepted by the Landlord, which is subject to contract and acceptable references, the following non-refundable charges and fees will be payable before the commencement of the tenancy: Preparation of tenancy Agreement: £222 (inc VAT) References per Tenant £54 (inc VAT) and per guarantor. A deposit, usually between 6-10 weeks of the agreed rent. Any rent advertised is pure rent and does not include any additional services such as council tax, water or utility charges. Please ask the local office for a full illustration of tenant charges or visit struttandparker.com/tenantcharges
Disclaimer: These lettings particulars have been prepared in good faith to give a broad description of the property. Please note that we have not carried out a survey of the property, nor have we tested any of the services or appliances, but have relied only upon our own brief inspection and upon information supplied to us by the landlord. The description, including photographs, of the property and its contents, are intended to be a guide only rather than a detailed and accurate report and inventory. Floor plans, measurements, areas and distances are intended to be approximate only and should not be relied upon for the purpose of fitting furniture etc. Photographs are not necessarily comprehensive or current, and no assumption should be made that any contents shown in them are included in the letting of the property. No representation or warranty is given as to the title of the property or as to the existence or otherwise of any planning consent, building regulation approval or other statutory or regulatory permission. Prospective tenants should note that offers are subject to status, references and a comprehensive agency agreement. The stated rent may not include all services, amenities or outgoings generally that may, by necessity or choice, be associated with the property. If there is any particular aspect of the property about which you would like further information, we invite you to discuss this with us, especially before you travel to view the property.