Strutt & Parker is proud to announce its sponsorship of 'Alma-Tadema: At Home in Antiquity', a major new exhibition of over 130 works by the leading Victorian artist, displayed throughout the studio-house of his friend and contemporary Frederic Leighton in Kensington.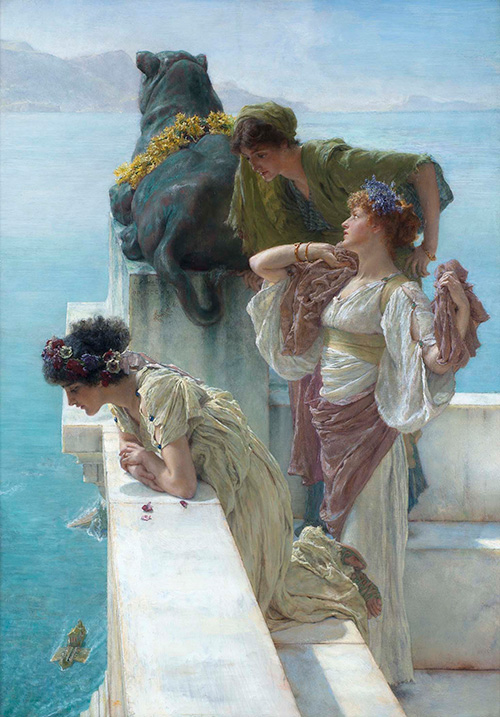 Running this summer from 7 July 2017 until 29 October 2017 at Leighton House Museum, this is the first Alma-Tadema exhibition in London since 1913, and the only UK venue for this exhibition following a highly successful European tour.
Lulu Egerton, Partner at Strutt & Parker, says: "We are thrilled to be continuing our support of Leighton House Museum by co-sponsoring this summer's must-see Alma-Tadema exhibition alongside our affiliates Christie's International Real Estate. Property and art are intrinsically linked and we are incredibly proud to be involved with one of London's most fascinating historic studio-houses, displaying an outstanding collection by one of the most celebrated Victorian artists."
Alma-Tadema: At Home in Antiquity explores all phases of Alma-Tadema's career with a particular focus on his fascination with the representation of domestic life in classical antiquity and how this interest was expressed in the two remarkable studio-houses he created in London with his wife Laura and his two daughters. Laura frequently posed at home for her husband's paintings and was also a gifted and successful artist in her own right. The exhibition includes over a dozen pictures by Laura and Alma-Tadema's daughter Anna, highlighting the close connections between their domestic and creative lives.
With this emphasis on the importance of the home and studio as a creative inspiration, the exhibition finds a perfect setting at Leighton House Museum built by Alma-Tadema's friend and contemporary Frederic Leighton. With its extensive use of marble, gilding and mosaics, Leighton House contains the same palette of materials so expertly painted in many of Alma-Tadema's pictures and allows an understanding of why Leighton, Alma-Tadema and other artists of their generation invested so much in the creation of a 'private palace of art'.
Daniel Robbins, Senior Curator at Leighton House Museum says: "This is the largest exhibition that we have ever put on. It is only appropriate that the works of Alma-Tadema, his wife and daughter are regrouped and shown in surroundings that would have been familiar to all the family members. Leighton's home and their life in London provides a missing piece of the puzzle in understanding the work of this great Victorian artist."
Exhibition: Alma-Tadema: At Home in Antiquity.
Dates: 7 July 2017 – 29 October 2017
Venue: Leighton House Museum, 12 Holland Park Road, London, W14 8LZ
Times: Open daily except Tuesdays, 10am - 5.30pm. Late openings: until 9pm
Website: www.leightonhouse.co.uk
Ticket prices: £14 - £6
Tel: 020 7602 3316
Website: www.rbkc.gov.uk/almatadema
Twitter: @RBKCLeightonH
Facebook: www.facebook.com/LeightonHouse
Alma-Tadema: At Home in Antiquity is sponsored by Strutt & Parker and Christie's International Real Estate.
Follow the conversation with #AlmaTadema.