family home
downsizing
sales
Client Stories: the joy of downsizing
The Old Vicarage needs to ring once again with the sound of children tearing out of the back door, down the stone steps, and across the sloping lawn to the edge of Gouthwaite Reservoir.
The four-bedroom detached house, dating back to 1830, has gone on the market for the first time in 20 years as owners Brian and Debra McDermott join this generation of downsizers parting with their family home.
Of course, it's a wrench. The Old Vicarage sits on the northern tip of the water in the Nidderdale Area of Outstanding Natural Beauty (AONB) within the Yorkshire Dales National Park. The stone property is framed by its immediate backdrop of rolling hills, interrupted only by dry stone walls.
The house itself covers 4,293 sq ft and is perfect for a growing family. There's the 25 ft long games room with a snooker table, adjacent to the 27 ft drawing room with double doors that open onto the terrace, and for buyers with younger children, there's a wine cellar waiting for after (or during) the bedtime routine.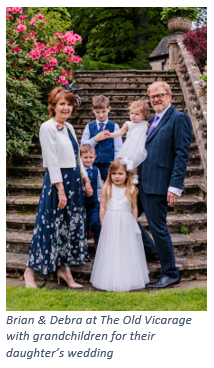 Although it is hard to bid farewell to the beauty of the location and the grandeur of the house. It is even harder to leave behind memories that span two decades. Their daughter was married in the garden last summer.
"It's going to be an emotional move," said Brian, a retired IT director. "There are views from every room of the house towards the reservoir, and we love sitting on the patio with a glass of wine and watching the Lapwings, Oystercatchers and Curlews in this site of special scientific interest (SSSI)." In fact, it's so bucolic that the scene featured in the opening credits of the soap Emmerdale and the series All Creatures Great and Small.
However, being hands-on grandparents has forced their hand and, like many downsizers, they want to relocate closer to the family. The McDermott's two children (Emilie and William) and their four grandchildren (between two and nine years old) have settled 25 miles to the north. So the doting grandparents have pinpointed a "sweet spot of villages" between the market towns of Ripon, Mashem and Bedale. According to the latest Strutt & Parker Housing Futures survey, 40% of 60 to 64 year olds wanting to move in the next five years are looking to downsize. Although the McDermotts want the same number of bedrooms as they have now, they intend to downsize the garden and hope to find a newer house that is more energy efficient.
Selling up to chase winter sun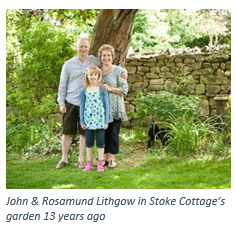 John and Rosamund Lithgow, both retired teachers, fell in love with Stoke Cottage and its garden 14 years ago.
The charming, double-fronted period property with three bedrooms is down a long bridal way in Old Headington, an urban village on the north eastern edge of Oxford. John describes the cottage as "possessing a unique ability to seduce."
Over the years, the pair have undertaken substantial work on the house and plot. When their daughter Hannah was small, they rewired it and overhauled the plumbing system, sacrificing a small bedroom to create a big family bathroom. Most of their focus over the years, however, has been on the garden which they have lovingly transformed. The pretty patio is the threshold to the first lawn, planted with herbaceous borders and a stone path that winds its way to an arched wrought iron gate.
In turn, that portal leads into a secret garden with a dedicated vegetable patch to the left, a large lawn, a water feature and a summer house. "The garden has the infinite capacity to surprise," says John, alluding to the twists and turns that reveal hidden green enclaves and flower beds that pop with colour.
With Hannah now at university, John and Rosamund are looking for a more modern home with a smaller garden that they can lock-up and leave to explore Europe.
"We were totally absorbed by our careers," says John. "Now we would like to release some equity and chase the winter sun. Somewhere with smaller energy bills would be bonus too," he adds. Although they plan to spend time abroad, they only want to move down the road, happily wedded to their life in Old Headington.
"You wouldn't know you are in a city, it feels like a village," John says. "Old Headington is a conservation area and beautifully maintained – including with the original, ornate lampposts," he explains.
There is thriving local scene based out of the community hall, and a popular pub – the Black Boy. Yet, it is walking distance to the bustling high street of the bigger suburb, Headington. Accessible amenities tend to be high on the priority list for downsizers so why relocate?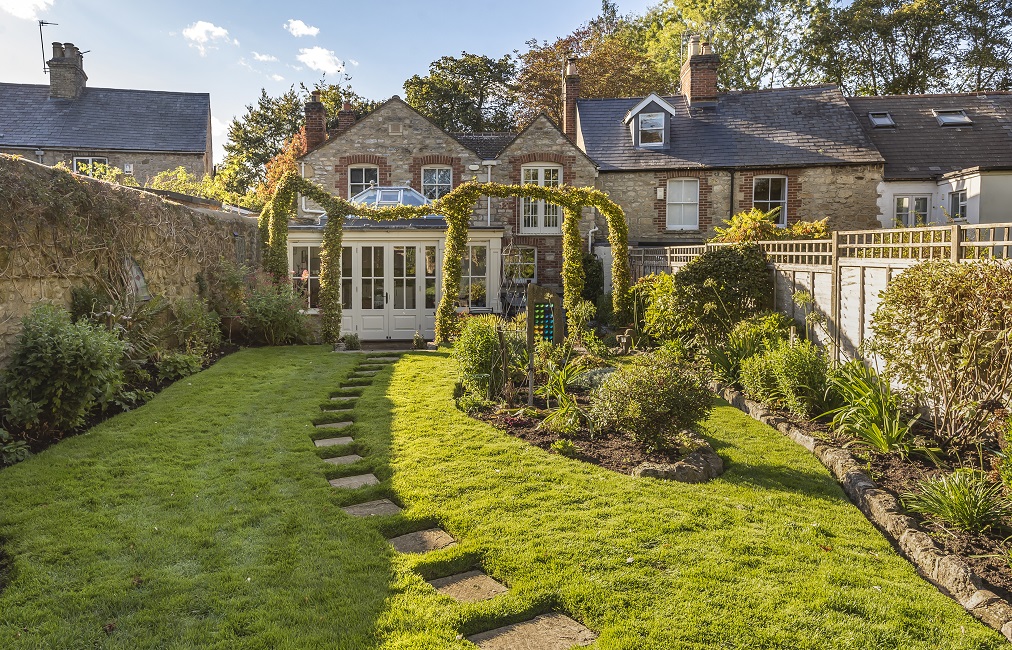 Stoke Cottage, Old Headington
From rural Devon to urban Cambridge
John and Priscille Braithwaite are well accustomed to packing up and moving on. The pair (both 71) moved with John's job in the chemicals and metals sectors and lived in Italy, Ireland, Singapore and Germany over the years.
A decade ago they retired to Thurlestone, Devon, to a large detached house surrounded by fields, with panoramic views of the coastline and countryside. Here, they enjoyed the perfect balance of space with a tight-knit community on their doorstep.
Last winter, the Braithwaites moved again, but this time it wasn't as easy. "It was a really tough decision," says Priscille, "But we had become property slaves." The rambling house covered 3,390 sq ft and they were no longer able to tend to the large garden to their own exacting standards. There was also a seven acre field which they rented to a local farmer.
Cambridge was calling. So they relocated from the south west to the east of England - closer to all of their three daughters and grandchildren.
Other items on their wish list were a low maintenance new-build with a small garden, as well as being well-insulated, and with a lower operational carbon footprint. Their townhouse in Cambridge's city centre ticks these boxes. It still has five bedrooms but there's a terrace, rather than sprawling grounds, and it also has solar panels. The house backs onto Midsummer Common and the River Cam.
"We wanted a beautiful English city with culture and heritage where we could be active," says John. They may have left their gardener's gloves behind (along with a collection of lawn mowers) but they packed their bikes and their kayaks to slide effortlessly into an outdoorsy urban life in Cambridge.
The freedom and opportunity created by downsizing is often overlooked because of the huge emotional attachment movers have to their family home. But the equity released by the sale can be a gateway to a new area and a new era.
Thinking about downsizing but not sure where to start? Read our 'How To' guide here.
Lead image: The Old Vicarage, North Yorkshire
Words by: Anna White
---
You may also like...