Design
Kitchens
Plain-English
Strutt & Parker in conversation with Plain English
Typically the most utilised room in any home, the kitchen is the beating heart for households. It plays host to meals and dinner parties, is the spot for a cup of tea with a friend or a quiet hot chocolate before bed, a space for homework and working from home, as well as doing everything in between. This is why it's so important that your kitchen works for you, however you choose to use your space.
To help those who might be thinking of making a change, we sat down with Merlin Wright, Design Director at the award-winning Plain English, to get some guidance on how to make the most of your kitchen. We've covered everything from where to start in the design process, to how to make sure your kitchen adds value to your home.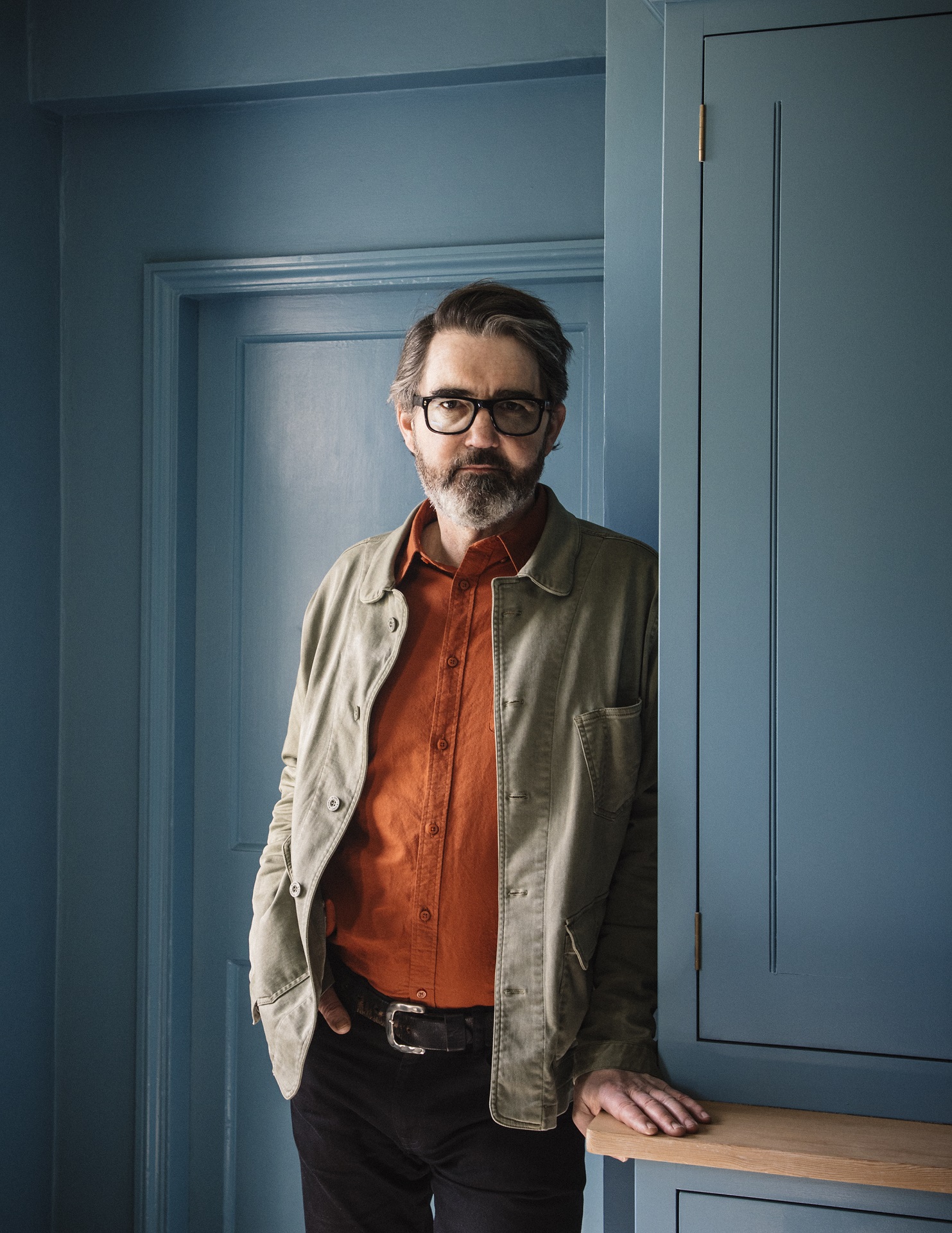 Hi Merlin. So to start, where should you begin when designing a new kitchen?
First stop should be to make a list. Any project is a balance of various factors – what do you want vs. what do you need, what are the limitations of the space, as well as of course, considerations around budget. I'd always suggest walking around the space and really thinking about how you want to use it and what you'll demand of it.
What is the most important thing to consider in the design process?
A successful design is a balance of practicality and aesthetics. Lots of people know what their style is, but it's equally as important to consider the more 'boring' details – how much storage and workspace do you need? How many people will be using the kitchen? Are you keen cooks? Do you want to sit at an island or would you prefer a table? Sometimes people forget to consider the whole house and how they'll really live in it. For example, if you have a gorgeous breakfast or dining room, perhaps you don't need a kitchen island that you can sit at, or is the dark basement really the best room for your new family kitchen?
As Design Director, where do you get your inspiration from?
I try to keep up with new interior trends through magazines and the internet, but I must admit I am mostly inspired by original interiors that are so well built and designed that they've been cherished and adapted by generations of new owners.

The Plain English approach is a classical one. Is it possible to bring this design into a modern home?
While I like both classical and modern design, I am not a fan of gimmicks or short-term fashions - especially for those serious, long-term investments with things like kitchens and architecture. Plain English's approach is definitely inspired by classical details, but I would say it's 'classic', rather than 'old-fashioned'. This means the design can work just as well in a modern, new-build home as it can in a period property. Colours also play a huge part in the decision making process and you may well choose a more traditional colour in a grand stately home, compared to if you were in a contemporary apartment – you can have a lot of fun with colour!

What advice do you have when it comes to choosing the combination of cupboards, shelving and open space in a kitchen?
Unless space is very limited, we tend to avoid the 'over-fitted' look and go for a combination of fitted and freestanding elements - this allows space for art, can often make for a more interesting design, and enables the architecture to breathe. A lot of course depends on the client's personal taste; some people like everything on display and having equipment to hand, while others detest clutter and want everything tucked away in cupboards.
How can I make sure my kitchen adds value to my home?
I always think the saying "spend once and spend well" is a great motto to live by, and it's certainly true of kitchens. A poorly made, 'disposable' kitchen can actually devalue a home as the purchaser knows that it's money down the drain. It's also common knowledge that a huge part of a buyer's decision to purchase a house is emotional, and I think kitchens can play a big part in this – a high-quality, welcoming and liveable kitchen could easily be the deal-maker!
Thanks so much, Merlin!
---
You may also like...