properties
St. Valentine
Country House Department
captivating features
Take 5… Homes with captivating features
Thanks to St. Valentine, some savvy marketing, and the rose tinted glasses we find ourselves wearing now January is behind us, we can't help but feel a bit more sentimental in February. To acknowledge the month of love, we asked our Country House Department to pick the features they think add the most charm. From glorious views to tree-lined driveways, we've found five properties which have these captivating features:
The AGA:

Sunday roasts, fruit crumbles and toasted crumpets. All quintessentially British and all taste better when cooked in an AGA. But, if you own one, you know they are not just simply a kitchen appliance to make warming treats. AGAs spark a kind of love that affects the whole family - a place to warm up on a cold winter's day, for our four legged friends to find comfort or even boil the kettle on for a catch up over a cup of tea.
Have we persuaded you to add one to your kitchen?
Hillstreet Farmhouse already has one at its heart:
The ha-ha:
Known for their somewhat amusing name, the ha-ha was originally designed to keep animals out of formal gardens. But, better still, without a need for a fence, they give an illusion of openness and unbroken views from the house to the rolling countryside beyond. Their use of an invisible boundary is still invaluable today.
Take Haselbech Hill House as an example: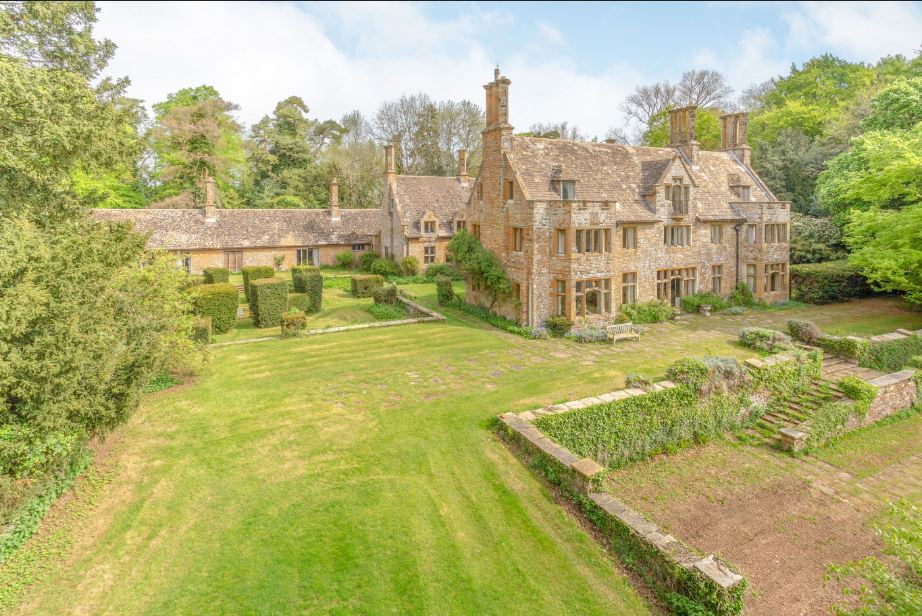 The walled garden:
Although not as common now, for centuries walled gardens were enduringly popular in the English country house. Herbs, food and flowers were all grown within the confines of their walls to supply the household. Now, they have become purely decorative providing a secluded spot where you can relax in the peace and quiet. We think that sounds rather idyllic.
If you need some inspiration, take a look at Dunsborough Park:
An amazing view:
When purchasing a property, there are quite a few things you are might be able to compromise on. You can change the kitchen, renovate the bathroom or even extend, but one thing that is hard to change is the view. Perhaps that's why most of us put it to the top of our lists when buying a property. Whether it is over rugged coastline, rolling hills or a babbling brook, it can add plenty of enduring charm.
If rolling hills are what you're looking for, Middle Halsway overlooks Exmoor and The Quantocks:
A grand driveway:
A driveway is so much more than simply a place to park your car. After all, they can make or break a good first impression of your home as the gateway to your property. From long sweeping areas of gravel or topiary lined pathways, there are plenty of ideas to give you that wow factor.
You can't get much grander than Hunton Court:
---
You may also like...