North Wales and the North of England
Wales, Hereford, Shropshire, Cheshire, Lancashire, Cumbria, Northumberland, Durham, Yorkshire
The Welsh Coast which has arguably some of the most glorious beaches in Britain, along with fantastic sailing in the beautiful Cardigan Bay. Wales offers many waterside opportunities, whether you are looking for the traditional seaside resort, the beauty of unspoilt beaches and quiet harbours, or the sophistication of new marinas Belinda Hutchinson-Smith will be able to help. There are also some spectacular rivers and lakes with excellent salmon and trout fishing. This is part of the world which is surprisingly accessible by road and train yet remains remarkably good value if compared to waterside property in the south.
The coast villages of Aberdovey and Abersoch are particularly popular offering a combination of stunning views, fine beaches and good moorings, while Barmouth and Llandudno epitimise the Victorian holiday town with a wider range of facilities and entertainments. Easily accessed by the A55 dual carriageway the Isle of Anglesea is ever popular with boating and water enthusiasts with Beaumaris in the south to Trearddur and Roscolyn Bays, in the North. Between these highlighted towns and villages are miles of unspoilt coastline with rugged shore lines interspersed by sandy beaches and all enjoying the stunning backdrop of the spectacular mountain ranges of Snowdonia.
While our Harrogate and Morpeth offices also co-ordinates Waterside sales around the diverse coastline of the North of England, whether it be on the beautiful beaches of Northumberland, or a substantial lake side home in The Lake District.
To view all waterside properties, please click here.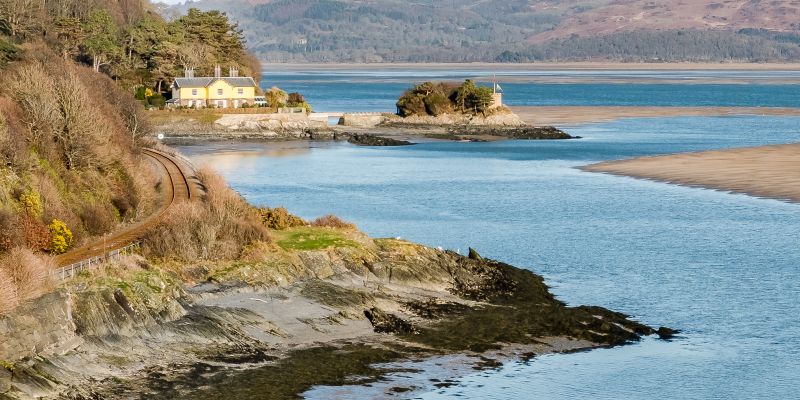 Aberdovey, Wales
A fine Georgian house with cottage, private island and beach on the breathtakingly beautiful Dovey Estuary with views out to the Cardigan Bay // £1,750,000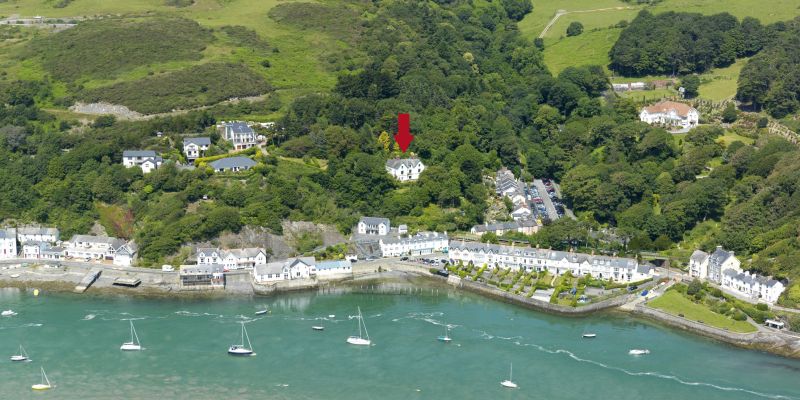 Aberdovey, Wales
An impressive south facing Victorian house with magnificent estuary and sea views // £675,000