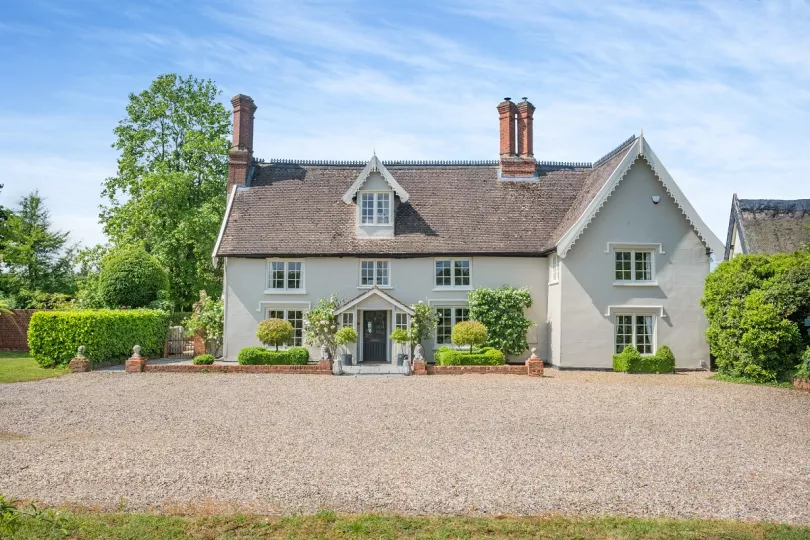 Client Stories: A lesson in buying a house and finding the right schools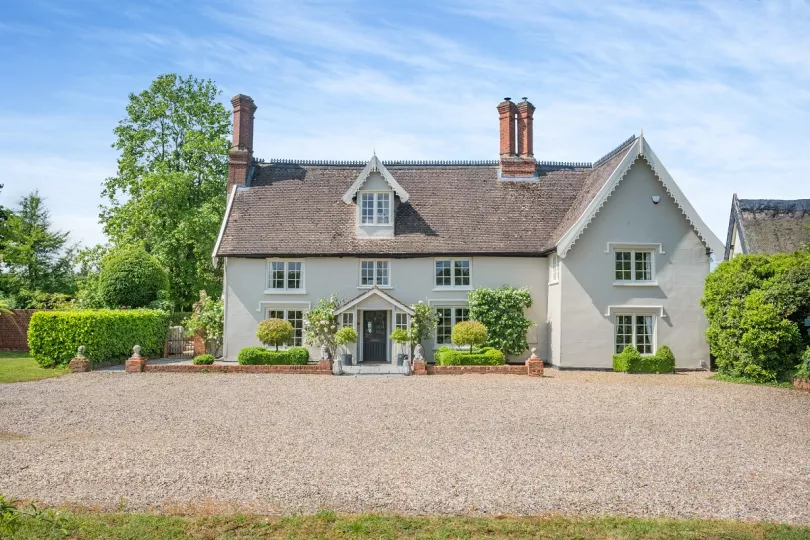 It seems to be a universal truth that moving into a family home and your child starting reception both happen in the same week – no matter how organised you think you are!
The trick is to try and look further ahead (which is hard to do through tired, 'new parent eyes') and pick an area which could work for primary, secondary and even sixth form.
There's no crystal ball of course, but there are pockets of the country which can deliver a good education on the doorstep all the way up to university.

Unusually, Sarah Brass, founder of the vegan hair salon Taylor Taylor, was ahead of the game and made the move out of London when her daughter was starting nursery. Sarah and her husband Handley (also an entrepreneur) would bundle one-year-old Frankie into the car every Thursday and race to Suffolk for the weekend – where Sarah was born. "I call Suffolk a forgotten gem, everyone drives through it to get to Essex or Norfolk but we wanted to spend more time there so decided to reverse the set up," Sarah explains.
Every weekend they would drive past a dream-like house, part-Tudor, part-Georgian washed in a soft grey with decorative gables. It had the wrought-iron gates, the sweeping drive and box hedging and rose bushes to frame the facade. "It was as total fantasy, and every time we drove past we would say, one day, if that comes up, we'll buy it.' And it did," she says.
The house is unique mix of two completely different architectural styles. The front portion dates back to 1510 with timber beams, and real warmth and charm, ideal for the winter months. Then it opens up into the Georgian addition at the back with vast rooms, soaring ceilings and formal plasterwork.
This jump in era is not the only surprise. Although it is situated in the middle of the village the sky room opens up onto two acres of grounds. The manicured hedging continues here, there are lawned areas and colourful borders, with mature and specimen trees and an outbuilding (used as a cinema room) tucked away.
"We wanted her to go to school in the countryside"
The pretty village of Stonham Aspal is in mid-Suffolk, five miles east of the town of Stowmarket and 13 miles north of Ipswich. Sarah measures her busy life in half-an-hour blocks, "everything takes 30 minutes to get to," she says. Within her 30-minute radius there is a plethora of schools for Frankie that go all the way up.
The Church of England primary school in the village has a 'good' rating from Ofsted and the independent and state secondary schools of Ipswich are within easy reach – such as Ipswich Prep and Ipswich School. Then there's the 'outstanding' Abbeygate Sixth Form College in Bury St Edmunds (just over 30 minutes' away). "We wanted to bring Frankie up in the countryside without the pressures of going to school in London. It's just not as intense," Sarah explains.
A decade after moving to Languard House, Sarah, Handley and Frankie are selling to stay within the same area but build their own home. "Handley is in sustainable construction and it is now the dream to build a Passivhaus. We aren't in a rush, we're just looking for a plot nearby and within that magic 30-minute radius for schools," Sarah explains.
Good schools and a safety in Salisbury
Woodgrange House is an elegant five-bedroom family home with a gently sloping back garden which steps down past raised vegetable beds and opens onto woodland. It sits on the southern fringes of Salisbury in the sought-after neighbourhood of Harnham.
Caroline Grant Wood moved to access the grammar system and to live within the "safe" small city. Her two children India and Rory (now grown up) went to Chafyn Grove School and Godolphin Prep and the onto Dauntsey's School and South Wiltshire Grammar.
"The children are very different with different strengths and needs and in Salisbury there is such a wide variety of choice that we could send each to the ideal place for them," explains Caroline. She enjoyed their school days as much as they did. "We built a timber outbuilding to house my elderly parents knowing that one day it would also work for the kids and their friends. We're well placed on the edge of town so in their late teens they could go out safely with their friends and all come and stay here," Caroline says.
The main house suited them too. "There are two lovely bedrooms at the top of the house with views over the cathedral, so they had their own space up there."
The orangery has been her "tonic" in the winter months and in the summer they fan out into the garden and make frequent use of the BBQ area, entertaining friends and family.
"Salisbury has just felt so safe during their school years. The walk into town takes 15 minutes through the water meadows and cathedral close. The cathedral hosts open air film nights and wonderful carol concerts at Christmas. The tennis club is five-minutes' walk away where the kids used to attend tennis camps in the school holidays," she remembers. Caroline also recommends the Radnor Arms (a cycle away) or the Indian Anokay. The empty-nesters are selling to move to Devon.
Don't get caught out by catchment areas
The problem with catchment areas is that they move year-on-year and can be unpredictable. Jennifer Steward, who moved with her husband and two children from Essex four years ago, is selling up but needs to stay within the perimeters of the 'outstanding' (secondary) King's School in Ottery St Mary which goes up to 18.
"My eldest (11) has started at King's this September and my youngest (8) is at Tipton St John village school nearby. There is no sibling policy for King's, so for them both to attend in due course we need to buy again within the same area," explains Jennifer, who runs Baby Sensory East Devon.
The Steward family live two miles from Ottery St Mary in the village of West Hill and are selling their bungalow, aptly named 'Trees', to buy somewhere "with a bit of land for a paddock and stables" so that Jennifer can keep her horse Daisy, a 14 hands Connemara, at home.
With four bedrooms and two bathrooms the light-filled single-storey home has served them well, with a 33 ft. open plan sitting, dining and kitchen at its heart. "It is like living in Centre Parcs," says Jennifer when describing the surrounding countryside and river walks along the nearby River Otter.
It is a 25-minute drive to the red cliffs and long beach at Sidmouth and on the edge of the East Devon Area of Outstanding Natural Beauty. The asking price for Trees is £695,000.
Words by Anna White
Header: Landguard House, Suffolk
---
You may also like...