What's it like to live in a university town?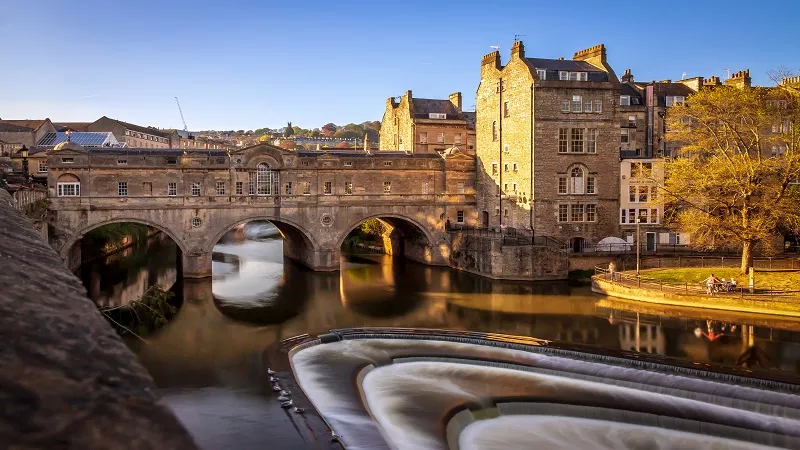 Bath. Edinburgh. Oxford. Durham. These towns and cities have lots in common – from the number of historical buildings that can be found at every corner, to their position at the top of holidaymaker's must-visit lists – however, they're also all home to world-renowned universities. While tourists flock to these towns and cities year-round, student presence is typically heavily concentrated on term-times – with the summer months notably quiet on the student-front. So what's it like having a university, and its student population, on your doorstep?
It's perhaps unsurprising that prosperous and buzzing urban areas go hand-in-hand with universities. "University towns and cities are almost always thriving economic hubs that support vibrant metropolises through infrastructure, industry, culture, and employment," says Kate Eales, head of regional agency at Strutt & Parker. This vibrant eco-system attracts residents from all demographics – whether it's graduates putting down roots as first-time-buyers, young families wanting a diverse and metropolitan upbringing for their children, or downsizers moving into the area for a busy and sociable retirement.
A university town can typically offer a good quality of life which helps to make your day-to-day life easier – regardless of whether you're a student or full-time resident. This can be everything from reliable transport connections and thriving retail and entertainment offerings, down to improved safety and crime reduction. The University of Exeter, for example, secured funding last year for the city to install more CCTV coverage and improve street lighting, alongside creating safe spaces for night support services – all of which only helps to make everyone feel safer.
Look towards a larger university and it's likely you'll also find useful, and invested in, infrastructure – from hospitals to sports facilities. Head of our Bath office, Andrew Cronan, highlights that "perhaps the greatest benefit the universities have brought to the city is their world-class sports facilities. The University of Bath has a Sports Training Village for example – which includes a 125m sprint track, truly state-of-the-art gym, plenty of pitches, and an Olympic legacy swimming pool. These facilities are not only open to students, but also local residents and professional athletes." This is certainly not something that residents of many other cities of Bath's size can claim access to.
Norwich
Bath's shared sports facilities are a great example of the worlds of students and non-students interacting, and is an important aspect to ensuring harmony within the community. Across the country in Norwich, Ian Burnaby-Parsons, associate director in our office there, says The Playhouse Bar & Theatre on St George's Street is a good example of "communities coming together" in the city. "The theatre is heavily woven into Norwich University of Arts' identity, yet you'll find as many locals as students attending performances or events there; showcasing the positive impact the university has on the city's cultural scene." Ian also points out that you only have to walk a short distance through the city to find businesses set up or owned by graduates, including Fairhurst Art Gallery on Bedford Street and Arboretum Bar just around the corner on St Benedicts Street. "Unsurprisingly, there's also been a number of businesses, particularly in the creative industries, who have moved into the city from elsewhere looking to tap into the steady stream of graduates coming from the University of Arts," he adds.
This point on employment is an important one. Cambridge, for example, is of course one of the most highly-regarded universities in the world and thanks to its reputation as a centre of educational excellence, it now boasts Silicon Fen, the heart of the UK's high tech sector. And aside from this particularly impressive example, university towns and cities in general offer plenty of employment opportunities for all types of skillsets – from faculty roles, to working in businesses that service the student population.
Matt Henderson, associate director in residential research at Strutt & Parker, highlights that university students really do have a significant impact - both directly and indirectly - on bolstering their local economies. "University students support up to 150,000 jobs in London, 22,000 in both Manchester and Glasgow, 29,000 in Edinburgh, and 15,000 in Cardiff. In smaller cities, their impact is no less important and is arguably more critical. The University of Lincoln showcases the potential uplift even smaller institutions can have on their local economies and communities; since 1996, the university has grown from 500 to 14,500 students, and during this time, it has regenerated the local economy and culture, and now contributes £430m annually."
And what about the housing in these towns and cities?
This of course varies from place to place – and in cities with campus universities, you'll typically find the majority of students living in clusters, with particular postcodes highly populated by undergraduates. For example in Norwich, Ian pinpoints Earlham as a part of the city which is home to a large proportion of student housing – largely due to its proximity to the University of East Anglia – but says you'll still find students living in the city's famed 'golden triangle', a section of the city loved for its period houses, independent shops and schools.
The Howies have lived in the city for almost 20 years and are selling Montpellier House, a contemporary four-bedroom home on Judges Walk – well positioned within the golden triangle. They say that while you might be able to spot a student house, it's not as obvious as you might think: "we walked past a little terraced house on a walk the other evening, and you could hear laughter and silliness going on. I liked that," said Korinna – this vibrancy and sense that there's lots going on can be hard to find, which is part of the reason that the Howie's are looking to stay local.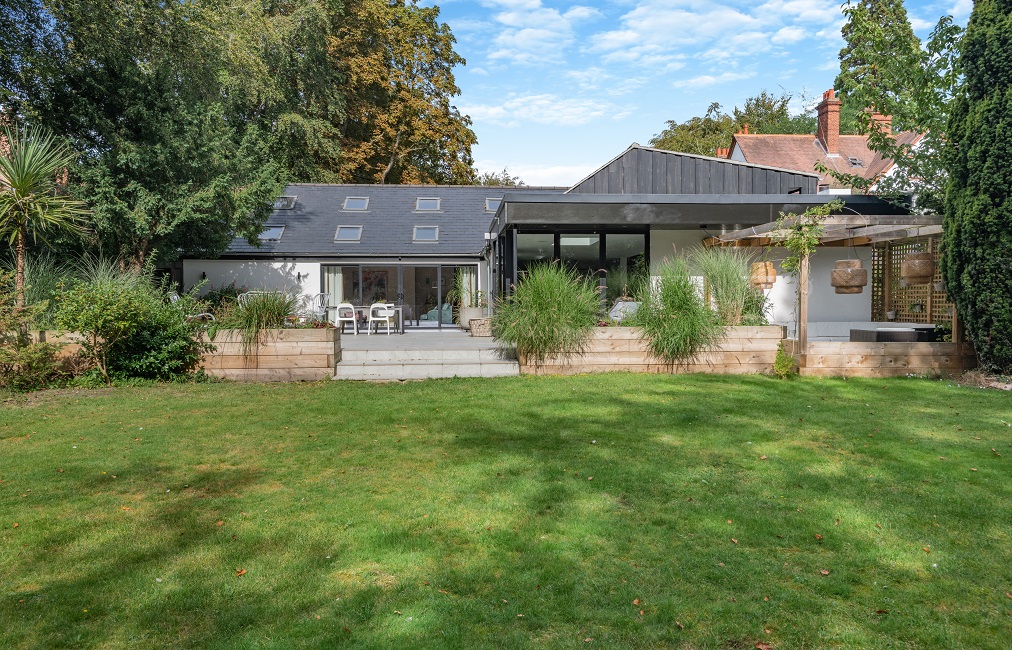 Montpellier House, Norwich
In Bath, Andrew says that most students tend to live on the south side of the city due to its proximity to the campus', which makes BA2 a popular postcode. "They often rent the stylish new-build apartments, but these sit alongside the city's famed honey-coloured townhouses so the area has quickly become a hub of different communities," he adds.
There's plenty to weigh up when moving to a university town or city, and our teams are here to help. Speak to an agent at one our nationwide offices here.
---
You may also like...