residential
gardens
property
Take 5… Homes with glorious gardens
The saying April showers bring May flowers has certainly rung true this year. Colour now seems to be everywhere which means longer, warmer evenings spent in the garden are nearly upon us. But, for those who have not already started to get their outdoor space ready, fear not, there's still time. Fortunate enough, the month of May always leaves us with plenty of inspiration and, with the RHS Chelsea Flower Show just around the corner, we've been dreaming of towering topiary, botanical borders and bursts of bright colours.
So, what can you do to get your garden ready for summer?
Our gardens are considered by many to be another 'room' to your home, so it's easy for landscape schemes become as important as choosing the colour of our kitchen units. The garden is a place to entertain family and friends, enjoy the wildlife they attract, or space for the children to play. So, whether you have ambitious plans or want to keep your space simple and elegant, a spring clean is always a good place to start.
Once your space is tidy, you can get to something more exciting – designing your garden. The choices are endless too. Adding flowers can bring new scents, a vegetable patch can be rewarding or an orchard can give you beautiful blankets of blossom from year to year. But, if you don't have acres of grounds to play with, the smallest garden can still look truly beautiful with just a little bit of creativity. It can be as simple as filling hanging baskets full of colour, stuffing window boxes full of sweet smelling herbs or simply placing some pots on your patio to pack with colourful blooms.
So, if you're not attending the RHS Chelsea Flower Show this year but you still want some inspiration, we've picked five houses with truly glorious gardens: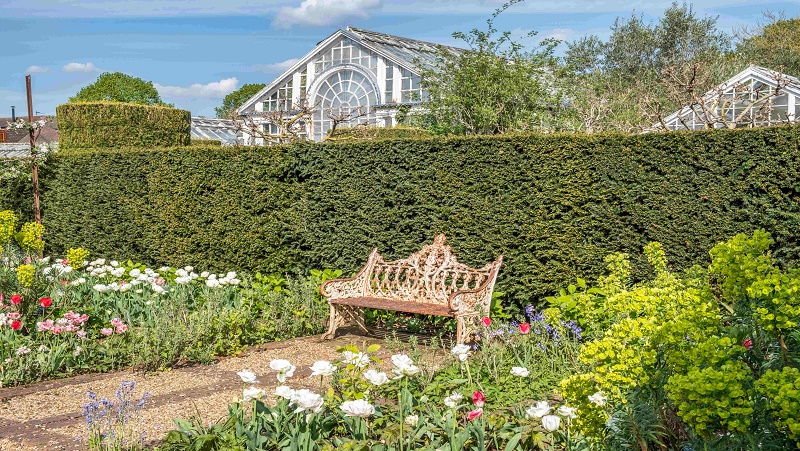 In springtime, the grounds at Dunsborough Park, which extend to 80 acres, are overcome with colour. Over 20,000 tulip bulbs are planted every year in intricately considered planting designs for their annual tulip festival instigated by the current owners. It is truly a spectacular sight.
Baxters Farm, Gloucestershire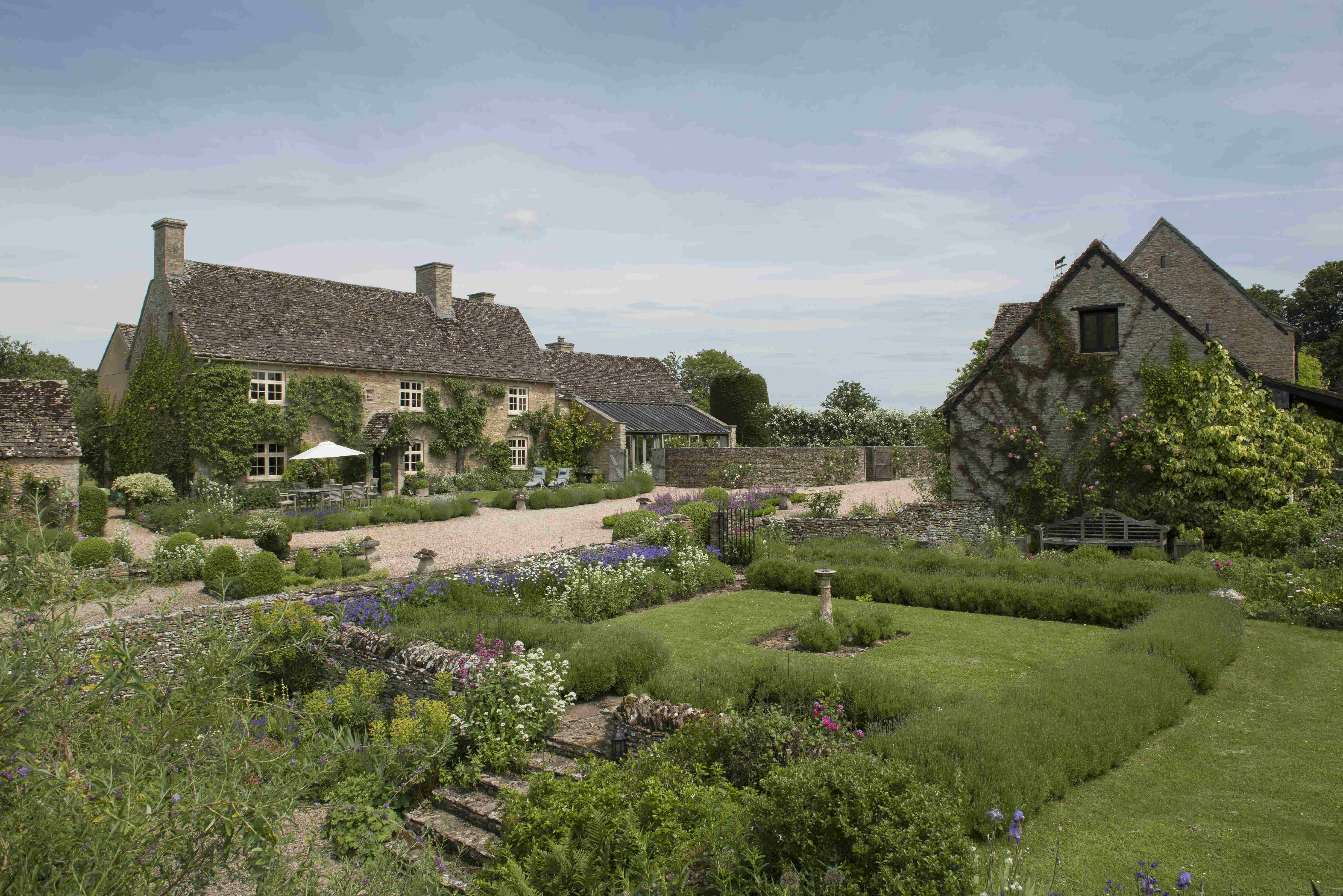 The gardens at Baxters farm are the epitome of a country idyll. This is mostly because of the abundance of wildlife they attract, with more than 60 species of birds calling it their home. There's an herbaceous garden, a small orchard and even an especially charming rose garden – all which are bound to keep a keen gardener occupied at the weekends.
Middle Halsway's sprawling gardens just add to its idyllic West Country charm. You'll find an ancient yet fruitful orchard, bursts of colour around its borders and plenty of paved terracing which provide ideal spaces for al fresco dining.
Hillstreet Farmhouse, Wiltshire
Walls of lavender, an array of roses and jasmine climbing its walls. There's not many boxes the walled garden at Hillstreet Farmhouse doesn't tick. Cleverly spilt into a series of rooms, the scents and colours are a feast for the senses.
Far-reaching countryside views can be enjoyed from the outdoor sanctuary that is the gardens at Thurstons. An attractive Tudor garden to the front of the house has walkways and brick edged-beds filled with colourful English plants, whilst there's a lovely pond to the rear with a timber seating platform.
---
You may also like...