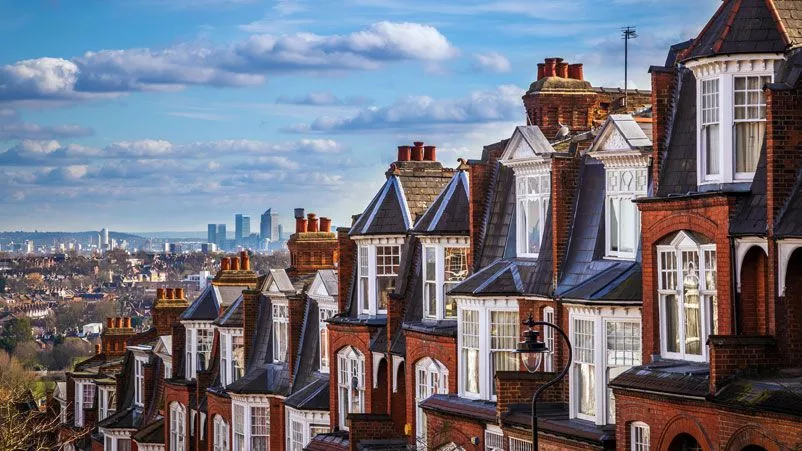 London's hottest property markets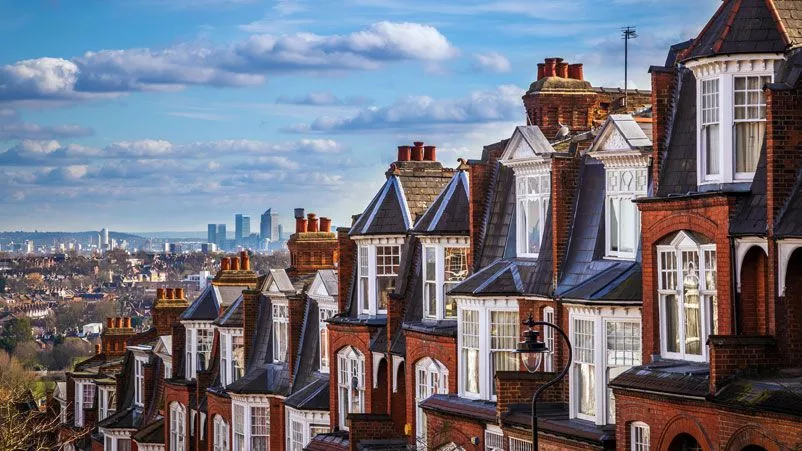 How fast is the market in your borough?
Words by Graham Norwood
The headlines about London's housing market earlier this year might have been dispiriting for those with homes or property investments in the capital. But now there is more optimistic news, thanks to exclusive research by Strutt & Parker.
Its latest analysis, based on data from Rightmove, has revealed that sales of homes in 19 London boroughs are being agreed more quickly than they were five years ago.
The speed at which properties are sold subject to contract is a key indicator of the health of the market. In some boroughs, the market is very healthy indeed.
In Bexley, it now takes only 33 days for a home to be placed under offer, while back in 2012 it took more than twice as long. And in Sutton, the average time to agree a sale is currently 40 days, but five years ago it was 58 days.
The times taken to agree sales have dropped by 10 days in 14 boroughs, including popular locations with excellent transport links to central London. For example, in 2012 it took 66 and 67 days respectively for a property to be under offer in Lewisham and Greenwich – now it is just 52 days in each.
---
London's property hotspots
---

However, some areas are still waiting to join the fast lane. These tend to be prime locations that experienced the biggest price increases in the past decade and are pausing for breath. Sales of properties in areas such as Kensington & Chelsea and the City of London now take more than 30 days longer to agree than five years ago.

For now, at least, London's property market has become a tale of two cities. In outer boroughs sales are agreed more rapidly, while in the inner boroughs deals are still being done, but take longer than in the recent past.
Yet while time lags in central London are frustrating, they are not necessarily bad news for shrewd purchasers.
'Transaction levels in prime central London, across all price bands, are up on this time last year and this uptick is very welcome,' says Charlie Willis, head of Strutt & Parker's London residential division. 'Savvy buyers are choosing now to take advantage of current pricing.'
In the second quarter of this year – the latest data available – there were 24% more deals done in prime areas of the capital than in the same period of 2016, according to research by Strutt & Parker.
Many of those transactions involved overseas purchasers, who are seizing the opportunity to buy in central London at a discounted rate, thanks to the weak pound. But Charlie points out that demand is now actually highest from domestic buyers who are returning to the market.
There are other signs that the central London market may be starting to match the performance of outer boroughs. Investment consultancy London Central Portfolio, analysing government data on house deals, says the average prices of central London homes sold in the second quarter of this year rose by 7.9%.
Even so, London's housing market faces numerous challenges. As well as the political and economic uncertainty over Brexit, the additional tightening of mortgage criteria for portfolio landlords (those with four or more properties) could restrict funding for some of the capital's most active buyers.
---
London's slowing property markets
---

But for many analysts, the most significant obstacle to a market revival is Stamp Duty, which has a marked effect on homes in prime areas – precisely those boroughs where the markets have slowed.
Changes in late 2014 skewed Stamp Duty much more heavily on to homes valued at more than £925,000, while a further change in 2016 imposed additional duty on second homes and investment properties.
Studies conducted by independent bodies outside the property industry, including Barclays and Lloyds banks, suggest it is deterring buyers of higher-value homes, which are the backbone of the central London market.
Financial advice service Cornerstone Tax suggests that the changes in Stamp Duty could have led to overpayment by as many as one in six property buyers in London. The situation is made even more complex by additional taxes levied on purchases of homes by overseas buyers or by businesses.
Buyers who think they have overpaid Stamp Duty should contact their solicitors to confirm whether this is the case. Refunds can be claimed by writing to the Stamp Duty Land Tax Office.
Some experts even suggest that the seller, not the buyer, should pay the tax to help purchasers who find it difficult to pay both a deposit and Stamp Duty.
'Removing this burden upfront would give the younger generation a major leg-up on the property ladder,' says Andrew McPhillips, Yorkshire Building Society's Chief Economist.
The responses to these challenges remain in the hands of politicians rather than buyers or sellers. In the meantime, the capital remains divided in terms of speed, although there are plenty of opportunities for fast-acting purchasers and investors – wherever they are looking.
Research based on the time taken from the first listing date on Rightmove to the date when the listing is marked as under offer/sold subject to contract by the agent, August 2016-July 2017

---
You may also like...