Inspire
Home of original thinking
Six of the best quirky properties
Unique properties stir strong emotions. Whether it's love at first sight, a lifetime of longing, deep envy or outspoken disapproval, a statement home provokes a reaction. And that's why we love them. From refashioned industrial relics to refurbished historic castles, these creative visions enrich our residential landscape, feed our imaginations and, importantly, get us talking.
The Gasworks, Upper Slaughter, Gloucestershire
Guide price £1,495,000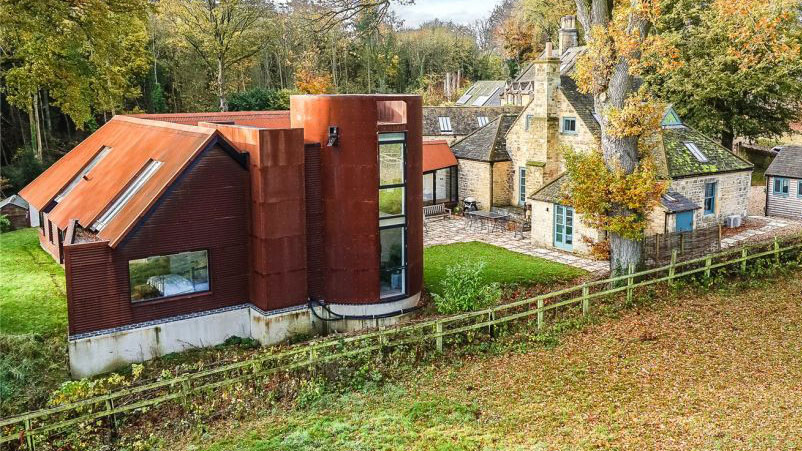 Starting life as a private acetylene gas works in 1877, this unique property is a glowing example of restoration, renovation and innovation. The original stone structure has been refurbished beautifully with exposed beams and vaulted ceilings, while a glass hallway links the past to a remarkable contemporary extension. Made of Cor-Ten steel, this bold structure pays eye-catching homage to the site's industrial heritage.
Knockbrex Castle, Borgue, Dumfries and Galloway
Offers over £495,000 – UNDER OFFER
Set back from the beautiful Solway coastline, this imposing castle – think castellations and turrets with arrow slits – boasts atmosphere galore. The Great Hall, complete with suits of armour and a monumental fireplace, is the focal point of the property with accommodation set out over two floors. In one turret, accessed via a spiral staircase and a secret door, is the Tower Room, while another bedroom is surprisingly octagonal. Separate holiday cottages sit within the mature, sheltered gardens.
The Great Hall, Ruabon, Clwyd
Guide price £750,000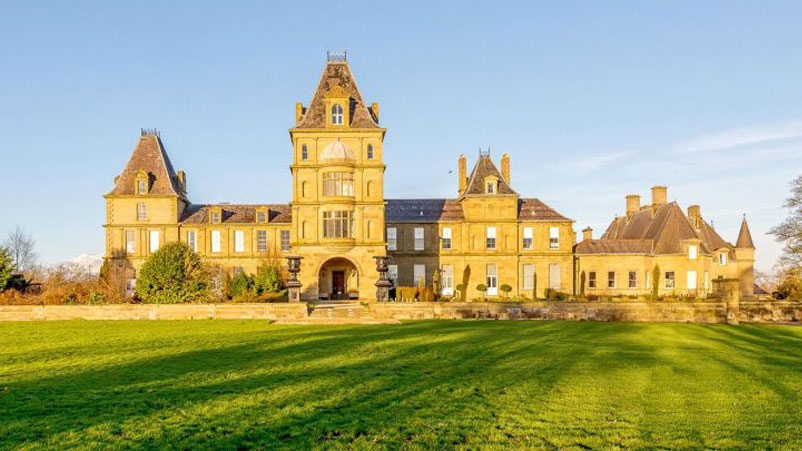 For an unusual slice of historical grandeur, look no further than Wynnstay Hall in north Wales. Once the seat of the Watkin Williams-Wynn family, the house is today divided into several private luxury residences – but this is quite possibly the finest. Originally the entertaining space at Wynnstay, the Great Hall has been impressively converted into a unique four-bedroom home that deftly combines historical features – such as the ornate wooden ceiling in the sitting area – with modern styling. Set amid three acres of parkland and Grade I Listed gardens designed by Capability Brown, it's quirkiness on a stately scale.
Bishopdale House, Pateley Bridge, North Yorkshire
Guide price £560,000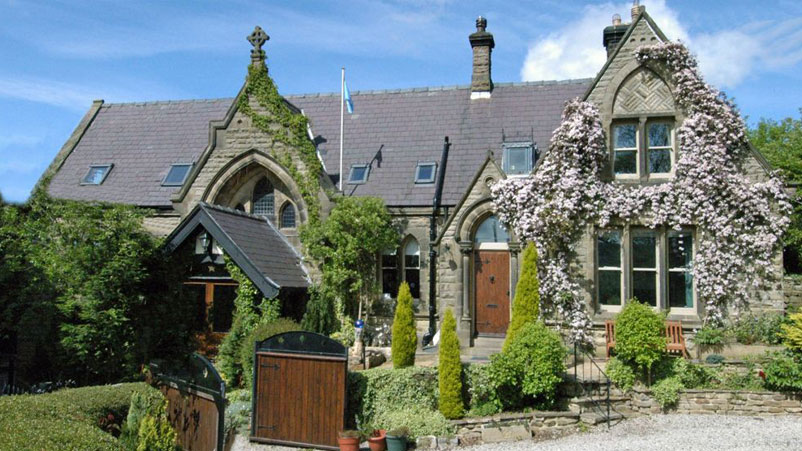 Recrafted using local stone and slate, this delightful converted chapel retains its original features and unique spirit. It is one of only two properties in the British Isles built to combine the chapel and the registrar's house. As a result, it has a distinctive architectural character, with grand double doors, elegant staircases, wooden paneling and stone-framed chapel windows boasting delightful views across Nidderdale.
The Mill House, Angmering, West Sussex
Offers over £1,350,000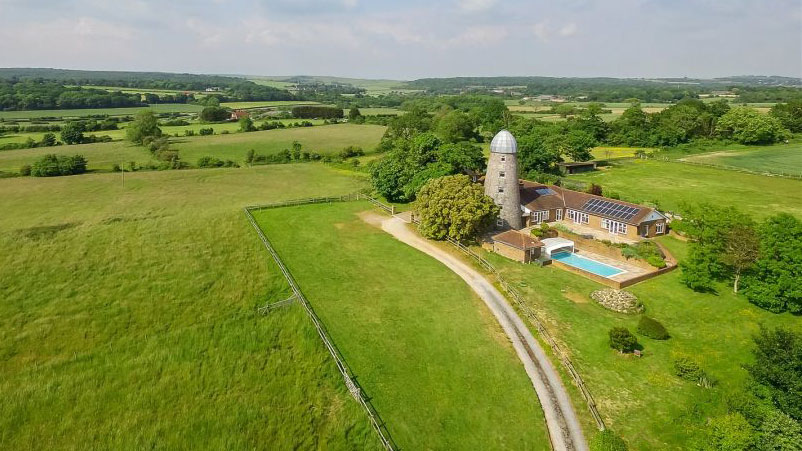 The Mill House sits high in the South Downs National Park, with 360-degree views of glorious countryside and down to the sea. Dating back to 1826, the former windmill lost its cap and sweeps in 1870 then fell into disrepair until 1970. It has since been renovated and rejuvenated in style, with a new lead cap, exterior cladding in cedar-wood shingle and solid oak flooring throughout. Exterior charms include 2.8 acres of rolling land, a sunken terrace swimming pool, mature flowerbeds and an abundant fruit and vegetable garden.
Seawall House, Margate, Kent
Guide price £355,000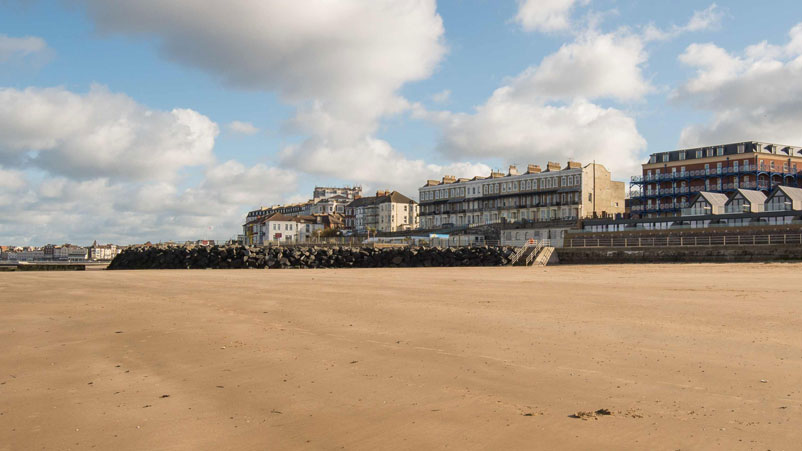 It may look ramshackle now, but Seawall House offers a unique opportunity to create a seafront 'grand design' – on the site of a disused toilet block. Located on Westbrook Promenade in the increasingly hip coastal town of Margate, the site has planning permission for a contemporary two-storey home. Once complete, this seaside hideaway will feature three bedrooms, a 'beach cave' that opens directly onto the promenade, and – best of all – uninterrupted views over the English Channel.
---
You may also like...