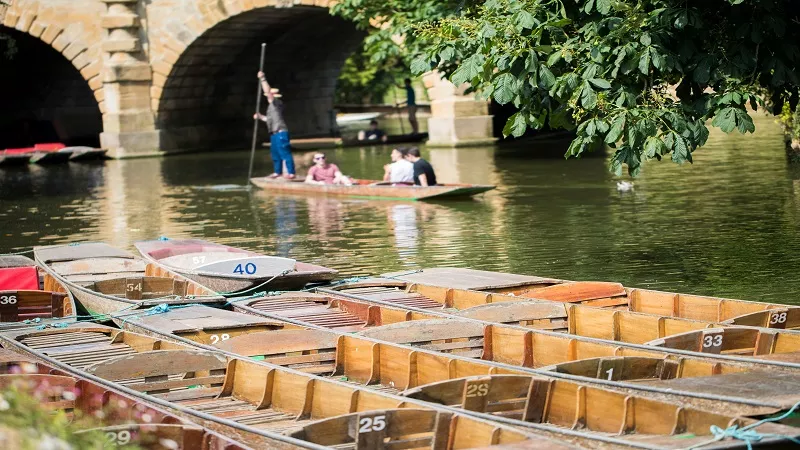 In Conversation With: David Faber, Summer Fields School & George Hughes, Strutt & Parker Oxford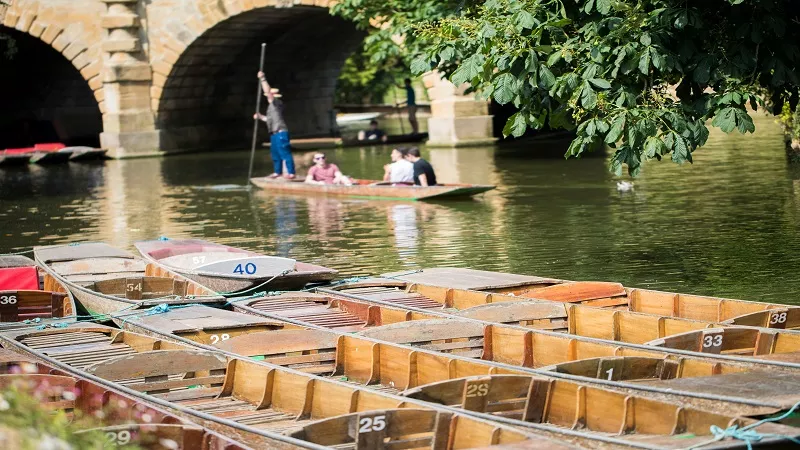 For many families looking for their next home, proximity to good schools is as important as having outside space. And schools aren't just front of mind for buyers with exam-aged children; they're often just as important for those with little ones heading to nursery, pre-prep or primary school. In fact, our latest Housing Futures survey found that only 8% of people with children under the age of 10 who are looking to move in the next five years said that being near better schools in their next home wasn't important.

Oxford is a hub for good quality education – from 'Outstanding' Ofsted ratings to renowned institutions – so whether you're looking to relocate here for the local schools, or are plotting options for your child's future education, we sat down with David Faber, Head of Summer Fields School in Oxford, and George Hughes, Head of Residential Sales in our Oxford office, to get insight on the school and to understand how, across the city, good schools play a major role in the local housing market.

Q: Hi David and George. Choosing a school can feel like a huge decision, what advice do you have for parents wanting to get ahead in terms of planning their child's first school?

David: I would always say it's never too early to start thinking about options, and it's worth investing the time researching what's available – whether that's looking at catchment areas, deciding how far you'd be happy to travel every day for drop-off/pick-up, or establishing which schools offer the facilities or features that you consider important for your child. Reading the likes of The Good Schools Guide, Talk Education and The Independent Schools Inspectorate Report is certainly a good use of time too – as is attending open days and speaking to parents with children already at the school.
George: If you're thinking of moving into the area so that your child can attend the local school, my key piece of advice would be to start early! Buying and selling can take longer than anticipated, and you really don't want the additional stress of needing to be in to your new address by a fast-approaching date if you can help it. Also if you're planning ahead, it's worth being aware that catchment areas can change year-to-year, so it's important to make sure you're working with up-to-date information.
Q: David, you mention going to open days so that you're familiar with the school, what advice do you have for parents who want to help their children settle in?
David: Where possible, there's value in visiting the new school as often as you can with your child before they start. At Summer Fields, we offer two open mornings each year so families can familiarise themselves with the school and look around the boarding facilities should they wish. We also run Stay & Play mornings for children and their parents who are thinking about pre-prep, which is a good introduction to the school and a chance to meet other prospective pupils.
And then back at home, we recommend reading books together about starting school so your child can hear positive experiences, go shopping for their new school kit together to help make it exciting, and just talk to your child about what to expect on their first day.
If this is your first child starting school, we appreciate this may well be a new experience for you, but don't forget that it's not the school's first time; make sure you take advantage of all the support they offer both parents and children.
Q: George, your catchment area point is a good one. How much do you think catchment areas impact the housing market in Oxford?
George: Towns and cities which are lucky enough to have a range of outstanding schools will always see catchment areas playing a role in the housing market; buyers with school-aged children who are looking at state or grammar education enquire about homes for sale and come armed with questions – everything from whether the home falls in the catchment for their chosen school, to when do the admissions open/close and insight on the school's reputation.
While Oxford is split up into different catchment areas for the city's state schools, there's rarely a residential street which falls into multiple catchment zones, so you don't often have roads with heightened demand from multiple schools.
In general though, the city is pretty unusual in the number of highly-regarded schools there are in a relatively small area, so it's perhaps unsurprising that schools – whether that's catchment areas or the drive to be moved in by a certain date – play such a role in the local market.
Q: If parents are considering a move to Oxford ahead of their children starting school the following year, is there a timeline they should be working to?
David: Being such a popular school, we do see some parents register their child at birth for Summer Fields. Of course, this doesn't guarantee their admission but it means they're first in the queue when it comes to sitting the admission assessment. These tests take place in October and February, a year before the cohort is due to start school, so parents need to be getting in touch just before this – around 12-18 months before the beginning of term – to start the process. This also gives plenty of time to visit, attend open mornings and join events to get to know the school and staff. There are of course instances where pupils need to start mid-year, and in these cases, individual assessments are held when required.
George: Admission deadlines vary between schools – just in the way catchment areas do – so it's worth contacting the specific school admissions office to find out what dates they're working to. Once you have an idea of your timelines from the particular school you're interested in, it's important to make this known to the local estate agents. As a prospective buyer, the more information you can share about timings and deadlines when looking to purchase, the better.
Q. George, how can homeowners thinking of selling in Oxford time their sale to better capture the interest of parents?
George: If you have a family home and you're wanting to tap into the market of parents who are moving with good schools at the top of their priority list, I'd always suggest launching your house early in the year. This gives you a greater chance of capturing the attention of those planning for the school year ahead. And across the board, spring is generally a busy time for the housing market which can only be a good thing – your gardens will be waking up with the warmer weather which helps with curb appeal, your home will likely photograph better in the sunshine, and the number of applicants will be up which means more eyes on your house.
Also, your agent should be on top of it already, but if your home falls within a sought-after school catchment area then make sure this is included in all marketing material!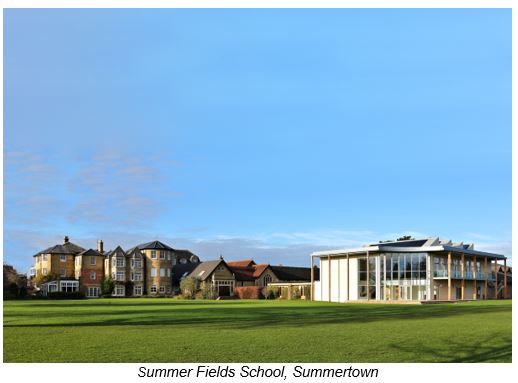 Q. David, while catchment areas don't apply to Summer Fields as an independent school, do you see many families who live locally sending their children to the school?

David: Summer Fields opened its pre-prep in 2018 which caters for boys aged between four and seven to eight years old. As the pre-prep is a day school, we've naturally seen an increase in students living locally and these boys are of course now coming through to the prep school, which means that overall, we're seeing a significant rise in local families. We try to be as proactive and engaged with the local community as possible too, for example hosting annual events to raise money for local charities, such as Maggies Oxford and The Mulberry Bush, and gathering donations for the local food bank.

George: While some parents don't need to consider catchment areas, they do still have to weigh up their location within the city. They often face the decision of whether to look towards a smaller property with a limited garden in the centre of town, for example in Summertown itself – where you can cycle or walk to school each day – or a larger house with a big garden on the outskirts, such as around Wolvercote – where you'll have a longer car journey but more square footage.
Thanks so much David and George!
For more insight on Oxford, read our Area Guide. And for homes For Sale through our Oxford office, see here.
For more information about Summer Fields or to sign up for their open mornings, please visit their websiteor call 01865 459204.
---
You may also like...