Inspire
Home of original thinking
Guide to Exploring Edinburgh
Whether you're looking to buy property in Edinburgh or just visiting the area, we'll help you learn more about the must-see attractions and activities that make the Scottish capital so special. From exploring neighbourhoods to discovering rich local history, you'll be spoilt for choice when wondering what to do in Edinburgh.
Discover Local Neighbourhoods
Edinburgh offers a variety of vibrant neighbourhoods with a unique flair. Exploring these diverse communities is one of the best ways to get an authentic sense of what it's like living in the city.
The historic Old Town is home to many landmarks, such as The Royal Mile and Edinburgh Castle, while New Town features beautiful Georgian architecture and numerous shops, restaurants, and pubs.
Other areas worth exploring include Leith (with its waterfront promenade), Southside (which boasts incredible views from Arthur's Seat), and Stockbridge (known for its independent boutiques).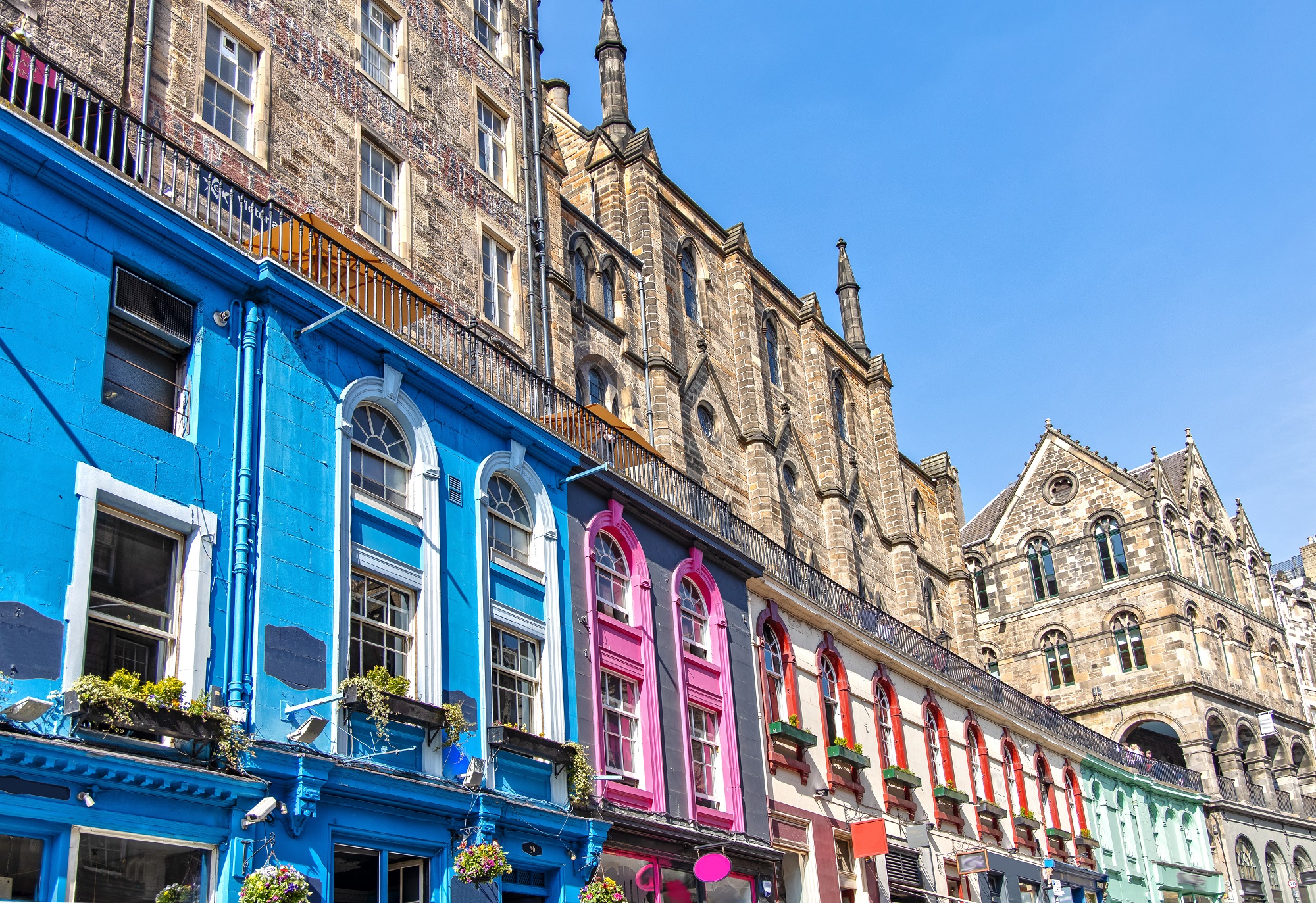 Edinburgh's Rich History

Edinburgh is brimming with history at every turn. From ancient castles to picturesque cobblestone streets, many sites will take you back in time.
Of course, no visit would be complete without a stop at the iconic Edinburgh Castle located atop Castle Rock, a volcanic plug. You can also explore the National Museum of Scotland, which houses collections spanning centuries or venture inside St Giles' Cathedral, which dates back to 1124 AD.
Additionally, don't miss out on a visit to the Palace of Holyroodhouse — one of the official royal residences in Scotland.
Culture & Entertainment
The culture scene in Edinburgh is unparalleled, with countless festivals and events held throughout the year, such as Fringe Festival (the world's largest arts festival) and Hogmanay (Scotland's biggest New Year celebration).
Art lovers will enjoy The Scottish National Gallery or The Royal Botanic Garden, which showcases acres of stunning gardens and glasshouses filled with exotic plants from around the world.
If you're looking for entertainment options beyond museums and galleries, plenty of cinemas show films from around the globe, and local theatres host performances by internationally renowned artists.
Must-See Edinburgh Attractions
Edinburgh Castle
The iconic Edinburgh Castle is one of Scotland's most popular tourist sites and is sure to be at the top of your list when exploring the city. Sitting atop an extinct volcano on Castle Rock, this centuries-old castle offers unrivalled views of the city below.
The Royal Mile
The Royal Mile is one of Edinburgh's most famous streets and runs from Edinburgh Castle all the way down to Holyrood Palace. Along this cobblestone street are several historical monuments and independent shops selling unique gifts and souvenirs.
Scotch Whisky Experience
A visit to the Royal Mile isn't complete until you've experienced the Scotch Whisky Experience. Comprehensive tours grant a unique insight into one of Scotland's most treasured exports. From virtual distillery visits, where you can explore centuries-old production secrets, to guided sensory presentations on blending techniques - this attraction is sure to provide an unforgettable experience.
Arthur's Seat
If you want some fresh air while visiting Edinburgh, head up to Arthur's Seat - an ancient volcano just outside the city centre. An ideal spot for a picnic or a hike, there are various routes up this hill, so it doesn't matter if you're a beginner or an experienced climber.
Calton Hill
Atop this UNESCO World Heritage Site lies a stunning panoramic view of Edinburgh, crowned with monuments inspired by ancient Greek architecture. Experience a breathtaking Scottish sunrise first-hand.
Interested in finding out more about property in Edinburgh? Speak to one of our knowledgeable local estate agents today.
---
You may also like...