Inspire
Home of original thinking
People who move you
Northumberland
Alnwick Castle
Bamburgh Castle
Holy Island
Living in Northumberland, with Jason Roberts
Neighbouring the Scottish border, Northumberland is home to a national park, a stunning coastline, and a number of historical landmarks. It's a county with an incredibly varied landscape. A huge part of the county is comprised of natural green spaces: the Cheviot Hills lie in the north-east and the North Pennines, an Area of Outstanding Natural Beauty, is located in the south. Another key characteristic of Northumberland's identity is the beachside life along the east side of the county – with over 60 miles of coastline overlooking the North Sea.
Jason Roberts, Head of our Morpeth office, has given us his personal hotspots.
Morpeth – a top town to visit when you are in Northumberland, with an intriguing history. It even had its own 'Olympics' from 1873-1958! Now, it combines everyday life with its traditional farmers markets, shops and bars, with heritage and history – from the cobbled streets to museums, to historic houses and gardens.

Northumberland Coastline – an area of outstanding natural beauty, the coastline is dotted with castles and traditional villages. The long wide bays and quiet coves might just be one of the best 'undiscovered' coastal areas of England! Even better, most of the beaches allow dogs.
Northumberland National Park – the most northern national park in England, it has hundreds of miles of walking and cycling routes. Hadrian's Wall runs along the southern boundary of the park, and it also is home to the Northumberland International Dark Sky Park with perfect sites for star gazing.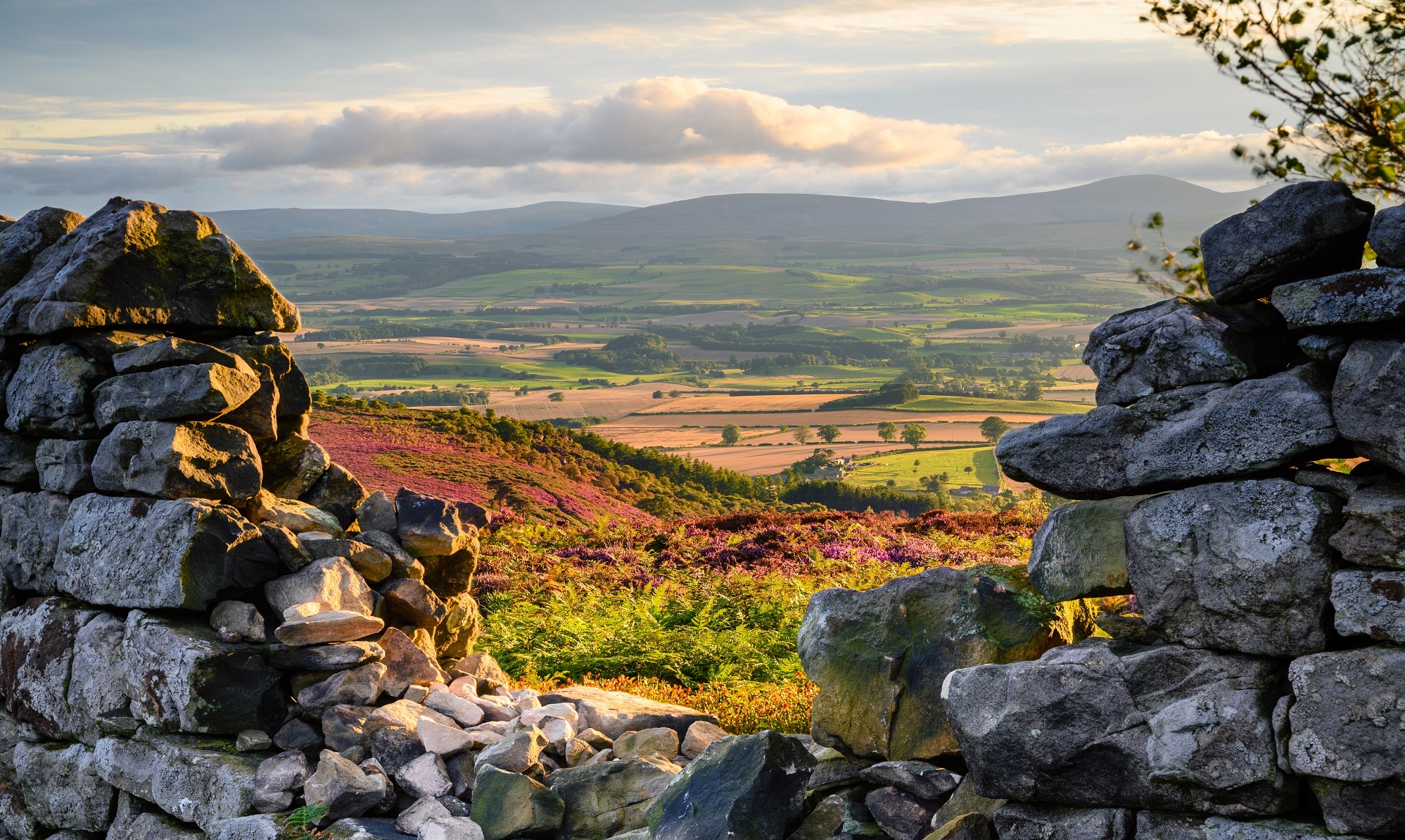 Bamburgh Castle – for 1,400 years, this stunning castle has looked out over the sea. As well as being able to amble around and enjoy the centuries of history, the gardens and grounds host events much of the year round. You can enjoy everything from state rooms to statues, Victorian stables to spectacular views.
Alnwick Castle & Gardens - the second largest inhabited castle in the UK, Alnwick has had more than a few uses! As well as a family home, it has been a military outpost, a teaching college, a refuge for evacuees, and a film set. The twelve acres of gardens have the world's largest Tai Haku Cherry Orchard, a Grand Cascade comprising 120 water jets, the world's largest Treehouse Restaurant – and a fascinating Poison Garden!
Kielder Water and Forest Park – if you didn't know, this is the home of England's largest forest and the biggest man-made lake in Northern Europe. As well as the perfect place for outdoor enthusiasts, it is a haven for wildlife, has some of the best dark skies in England, and features award-winning art and architecture.
Holy Island – linked to the mainland by a long causeway, Holy Island is also known as Lindisfarne, and is famous both for its medieval religious heritage and its 16th century castle. The population of just under 200 welcomes roughly 650,000 visitors each year! Not only does it have a fascinating history, but the beaches, birds, plants and marine life are all big draws for photographers, painters and nature enthusiasts.
Cragside House Gardens and Estate – a National Trust gem, Cragside is described as "Britain's original smart home". This Victorian mansion was filled with inventions – lights powered with hydro-electricity and gadgets by hydraulics, including a water-powered rotating spit in the kitchens!
---
You may also like...