Inspire
Home of original thinking
The UK's most sought-after National Park
Words by Graham Norwood
When it comes to living in the country, nothing quite matches the appeal of owning a home in a National Park. With unspoilt countryside, rich wildlife and protection from large-scale development, they are the ultimate rural location.
But which of Britain's 15 National Parks is the most sought-after by buyers? To answer that question, Strutt & Parker and Rightmove have analysed the performance of each local property market. They looked at how long it takes for homes to sell, how often properties are viewed on Rightmove and how prices have performed over the past five years.
Based on these criteria, they have come up with a definitive ranking – and the results might be surprising.
Britain's most sought-after National Park is the New Forest, beating traditional favourites such as Dartmoor, the Lake District and the Yorkshire Dales.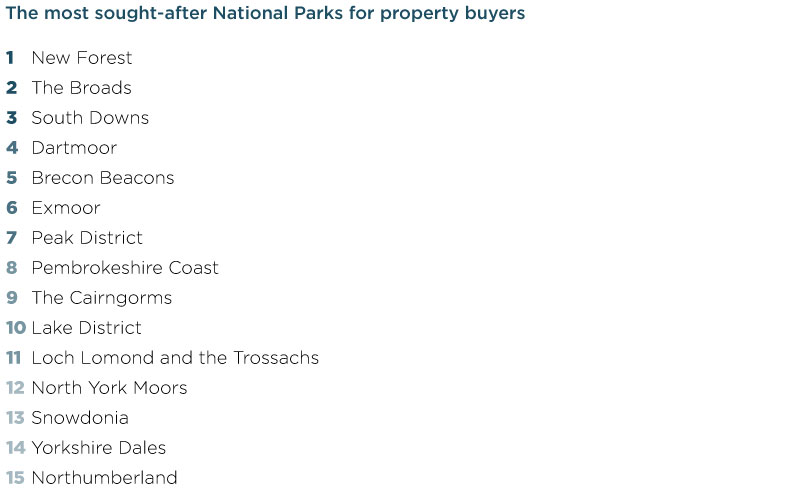 For Fred Cook of Strutt & Parker's Salisbury office, it's easy to see why the New Forest has topped the list. He points to its 219 square miles of tranquil woodland and heath, not to mention the idyllic villages of Lyndhurst, Brockenhurst and Burley. But he might be a little biased, as he's lucky enough to live in Britain's most popular National Park.
'It's one of the prettiest places in the country,' explains Fred. 'The landscape is jaw-droppingly beautiful and there is a fantastic array of properties, many built with the kiln-fired Beaulieu red brick the area is famous for.
'You'll find two-bedroom homes – they're everyone's idea of a "chocolate box cottage" – through to family houses and even substantial estates costing £6 million or more.'
One of the attractions of the New Forest, which is shared by relatively few other National Parks, is its strong transport links. With direct trains to London from Salisbury, local airports at Southampton and Bournemouth, not to mention to the M27, this is perhaps the country's most connected beauty spot.
The area also ticks other important boxes for property buyers, including good local schools and a strong sense of community, created by the 35,000 people who live permanently in the New Forest. So what type of purchasers are looking to own homes here?
'We get a really diverse group of buyers,' says Fred. 'Although some are from London, of course, and still work there several days a week, we've also got retirees who love the relaxed lifestyle. Then there are the weekenders who want a bolthole that it doesn't take half a day to reach.'
For some people, however, the dream of rural living involves moving to a wilder and more isolated spot. It's these buyers that Belinda Hutchinson-Smith deals with. She works at Strutt & Parker's Shrewsbury office and often receives queries from people looking to buy homes in the rugged and beautiful Snowdonia National Park.
'Many buyers are drawn from well outside the area and most have one thing in common: a love of the outdoors,' explains Belinda. 'This usually means walking or rambling, or a desire to live on the coast.'
According to Belinda, purchasers tend to fall into two categories. The first want a permanent change of lifestyle.
'They come to Snowdonia to open tourist businesses, which are actively encouraged by the park authorities and can be very profitable,' she says. 'Running a B&B, a café or a business associated with outdoor activities are popular choices for newcomers and are perfect for the tourist economy.'
The other group is made up of buyers who divide their time between the country and the city. 'They are people who can work away from the office for several days a week,' explains Belinda. 'We have people who travel to Manchester, Leeds or London for two or three nights and then work from their home in the park during the rest of the week.'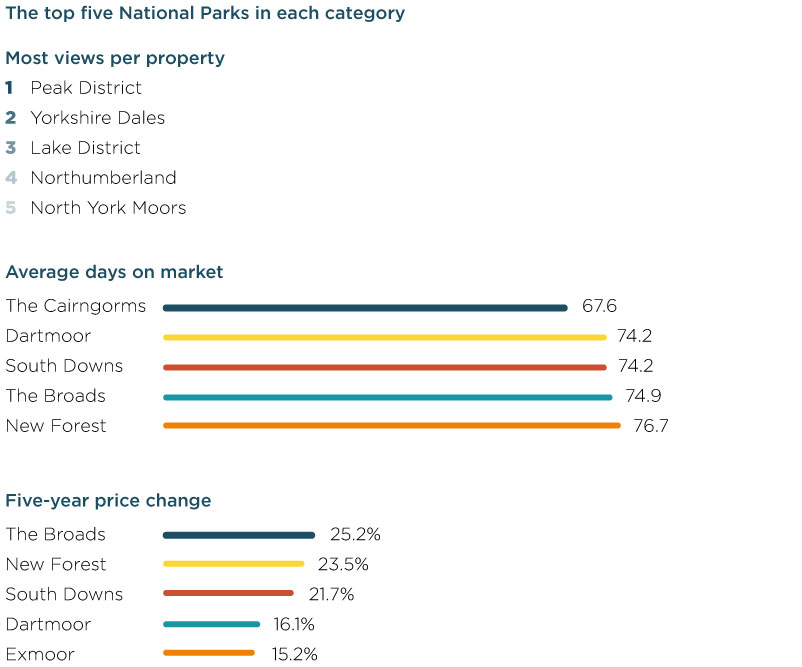 Although Britain's National Parks offer a wide variety of landscapes, from Scottish mountains to Hampshire forests, they do have one thing in common. When it comes to homes, demand usually outstrips supply, especially as many park authorities restrict development, so potential purchasers need to be nimble.
'High demand for property in National Parks means that your ability to move swiftly might be at least as important as the offer you put in,' says Fred. 'It's not unusual for buyers to rent temporarily so they are in a position to secure their dream home.'
Buying a property in a National Park might not always be easy, but the effort is definitely worth it. After all, who wouldn't want to own a home in one of Britain's most beautiful locations?
Source: Rightmove. Comparing average time on market and views per property on Rightmove (2017-18) and five-year price change (2013-18)
---
Six beautiful homes in National Parks
Find your dream house with our selection of idyllic country properties
Eaglehurst, New Forest
Guide price £6,500,000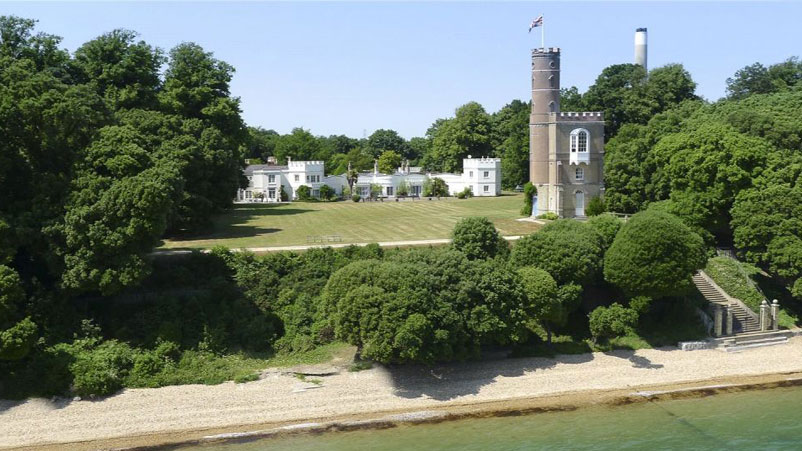 A very special country house, tucked away in the New Forest National Park, with extraordinary coastline views of the Solent.
Glandwr Hall, Snowdonia
Guide price £1,650,000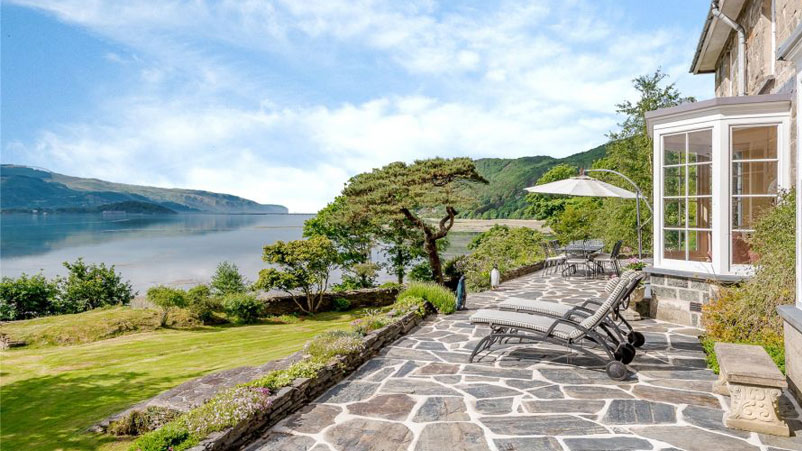 An impressive 17th-century property occupying a prominent coastal position with views over the Cadair Idris mountain range.
Bridge Cottage, Dartmoor
Guide price £750,000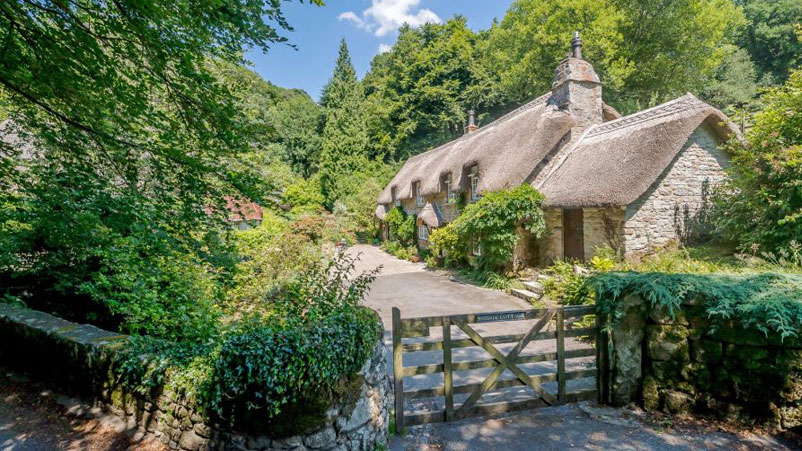 A delightful three-bedroom thatched cottage that has been extensively renovated to create a wonderful family home.
Fir Hill, South Downs
Guide price £3,750,000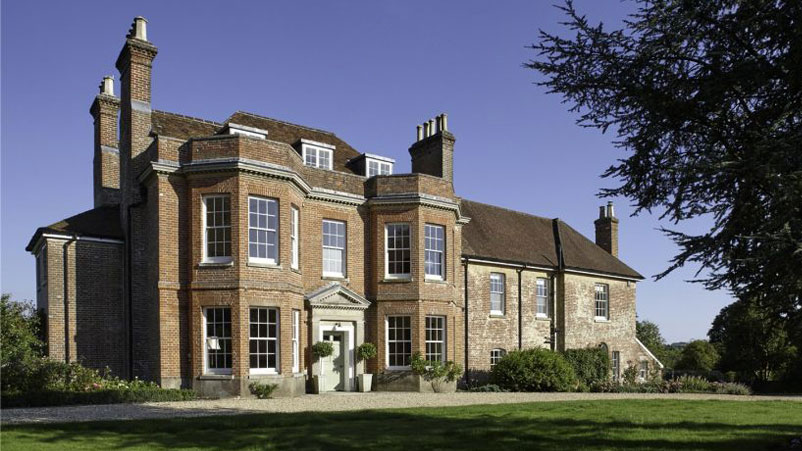 A fully renovated Grade II listed house on the edge of the village of Droxford and overlooking the Meon Valley.
Castle Grant, Cairngorms
Guide price £850,000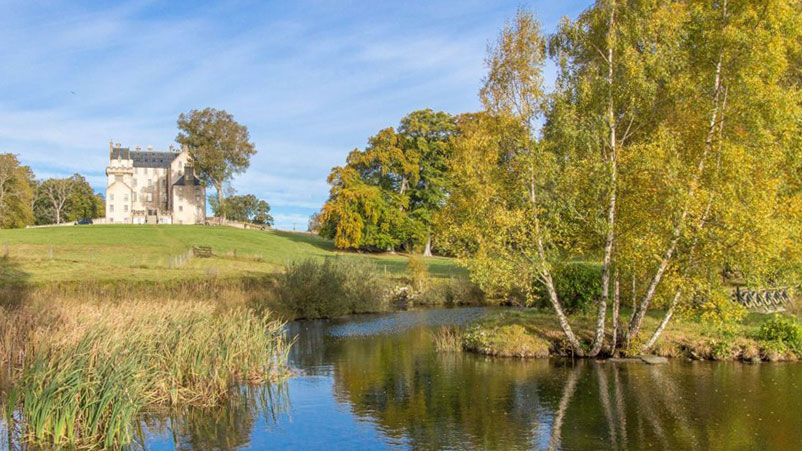 A majestic, A listed 16th-century castle with a rich history and set in approximately 35 acres of mature parkland.
Old Yarde Farm, Dartmoor
Guide price £1,375,000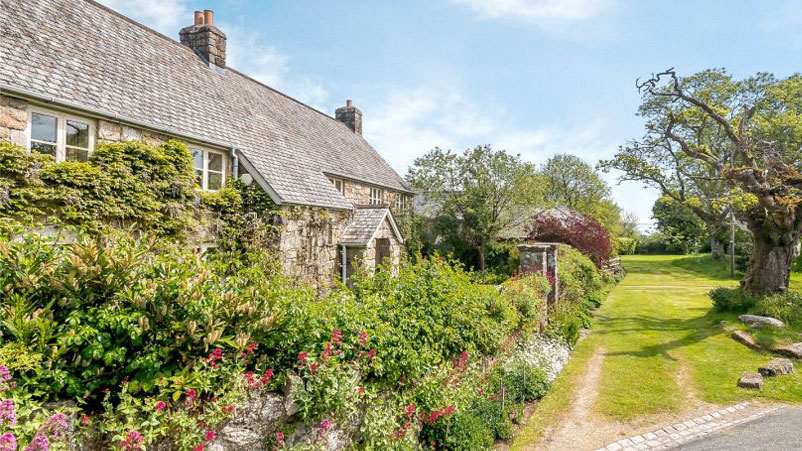 Dating from the 16th century, this charming property has undergone complete restoration to create a beautiful home.
---
You may also like...