Inspire
Home of original thinking
What to do in Exeter for Locals
Exeter is Devon's capital and one of Southwest England's most historic locations, with beautiful scenery and plenty to see and do. The ancient destination has the feel and charm of a country village with all the amenities and convenience of a major centre, making it a popular location for property buyers and holidaymakers alike.
Where is Exeter located?
Exeter is located in Southwest England in the county of Devon and falls into the EX1, EX2 and EX4 postcode districts. The city is situated on the River Exe and nearby cities include Plymouth, Bristol and Cardiff.
What is Exeter famous for?
Alongside a rich history, nearby beaches and one of the UK's top universities, Exeter is famous for the large Cathedral in the city centre.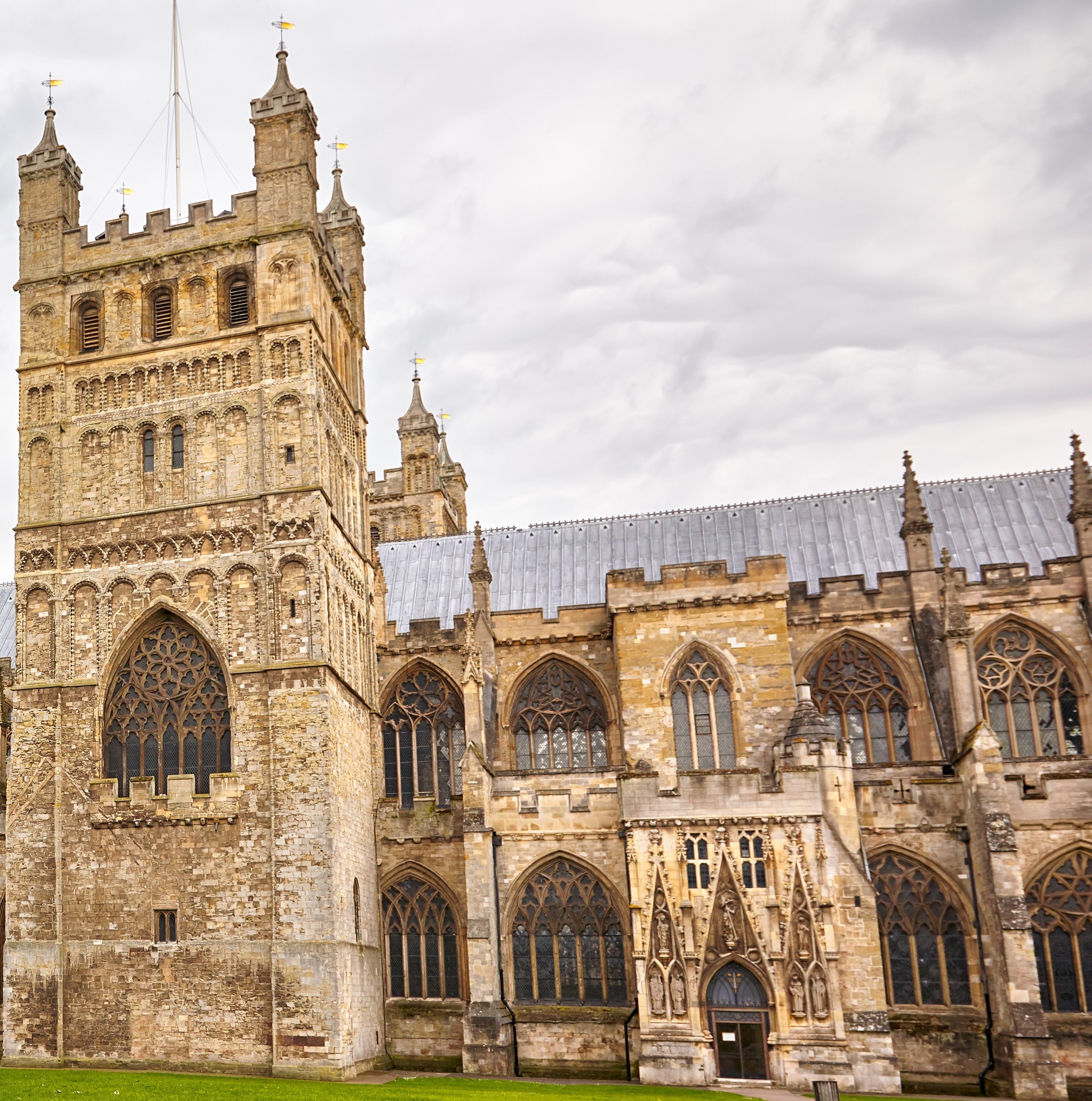 The Cathedral of St Peter is over 600 years old and was initially built in the Gothic style. As one of the only Gothic buildings in Europe to have retained its original façade and structure, barring two towers, the Middle Age architectural wonder attracts visitors worldwide. Regular tours still take visitors on trips to see the Cathedral's vaulted ceiling, the famous astronomical clock and Great East Window.
Has Exeter got a beach?
The South Devon coastline is a short 10 miles outside Exeter, boasting many stunning beachside spots. Exmouth Beach extends from the Exe Estuary to the Jurassic Coast and is home to a kite surfing school, Rockfish and Mickeys beach restaurant owned by Michelin chef Michael Caines.
There's a reason why Exeter frequently features on lists of the most popular staycation and weekend break locations in the country. Let's get into some more of the best things to do in this famous city.
Five things to do in Exeter
Indulge in art, memorabilia and artefacts
Visit a sanctuary
Relax at the Quayside
Enjoy the great outdoors
Listen to live music or watch a show
Exeter's iconic RAMM (Royal Albert Memorial Museum) is the perfect place to spend a few hours immersed in the wonder of natural history and zoology. View world-class antique collections, decorative art, archaeological finds and zoological species from around the world, including the famous Gerald the Giraffe.
There is also the Bill Douglas Cinema Museum, which has one of the country's largest collections of cinema and visual culture materials, from 17th-century shadow puppets to rare Hollywood publicity artefacts. A great day out for kids and adults alike.
Animal lovers are in for a treat at The Donkey Sanctuary in Sidmouth, which has a maze, walking trails and a restaurant where the whole family can relax. Most importantly, the sanctuary is home to hundreds of beautiful donkeys that have been rescued and rehabilitated, with many available for donkey-human interaction and grooming sessions.
This bustling hub can be found along the water's edge and boasts a variety of things to see and do. From pubs, restaurants and cafes, to boutique homeware shops, Exeter Quayside is a popular area that attracts visitors and locals all year round. One of the best things to do here is participate in water sports, such as kayaking and paddle boarding, or join in on one of the many riverside runs.
If breathtaking scenery is what you're after, one of Exeter's gorgeous local parks and walking trails along the canal will satisfy. Nearby you'll also find Dartmoor National Park with its iconic walking trails and moorland, or the rugged cliffs of the Jurassic Coast, which offer unbeatable sea views.
There is plenty to entertain thanks to the arts, culture and music scene in Exeter. Whether visiting an independent cinema to watch theatre or comedy, or enjoying art house films at the local picture house, the dynamic arts scene is a memorable indulgence when visiting the city. Exeter is home to a wide selection of pubs and music venues that host brilliant local musicians for a livelier evening set - The Cavern Club is one of the most well-known music hotspots and is where the now world renowned Devon bands, Coldplay and Muse started their careers.
Thinking of living here? Find out more about this spectacular location with our Exeter area guide, or speak to a local expert about the property market in Exeter
---
You may also like...