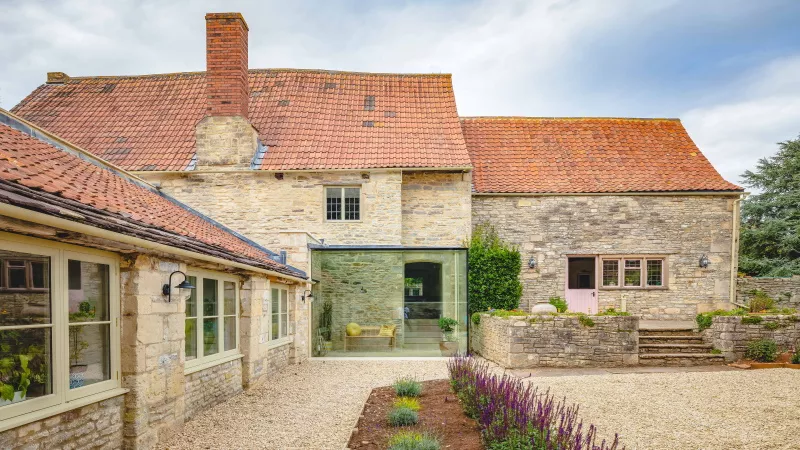 In Conversation With: Stonewood Builders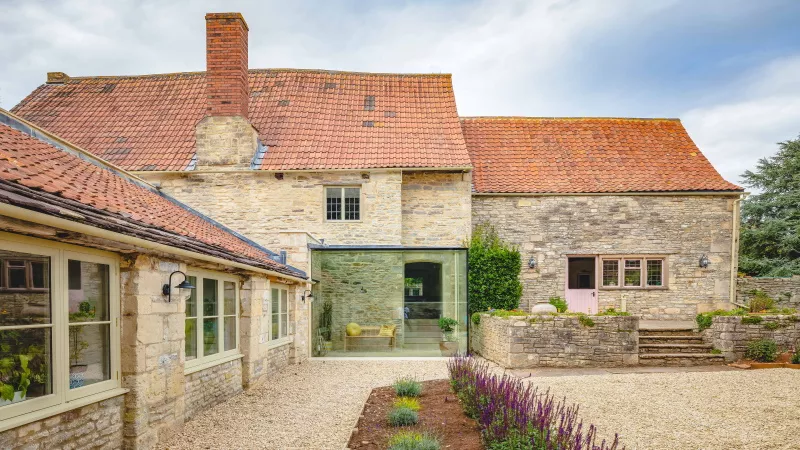 Restoring a period property can feel like a daunting project, however conservation plays a major role in renovation and can bring lots of benefits to your period home, including improving energy efficiency and adding long-term value to the property.
To help cast some light on the conservation and renovation process, we spoke to Jamie Priest, Managing Director of Stonewood Builders, and addressed some of the common queries and concerns homeowners often have ahead of a big restoration project.
Hi Jamie, tell us a bit about Stonewood Builders?
Stonewood Builders is an award-winning building company that specialises in high specification bespoke projects. We have been established for 50 years now and recently won the accolade of Master Builder of the Year under the Federation of Master Builders. Our HQ is based in Castle Combe in Wiltshire, but we now have offices in Oxfordshire, Somerset and Devon, which enables us to work all over the south of England.
Our in-house tradespeople include carpenters, joiners, bricklayers, tilers, groundworkers, masons, and decorators. We also have around 60 site managers with backgrounds in almost any type of building work, which allows us to have the best possible team for every kind of project.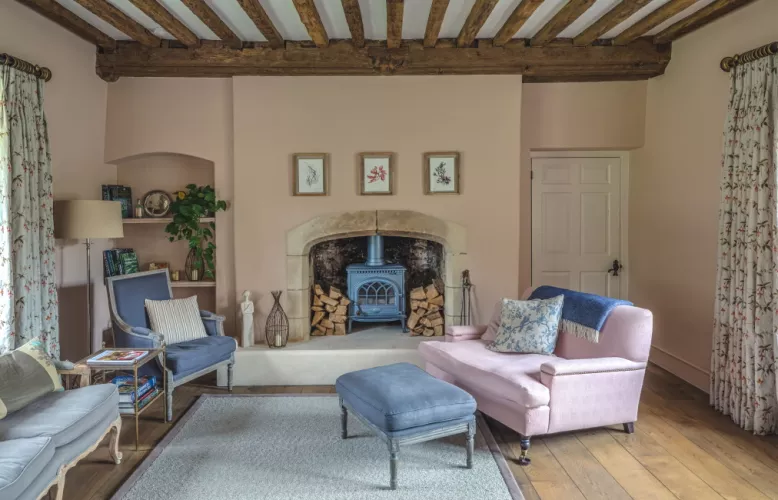 Codrington Court – Stonewood's Federation of Master Builders award-winning project
What advice would you give somebody starting a renovation project, especially when it comes to choosing a building firm?
The key is getting the proposed builder and team of consultants on board as soon as possible. It's easiest to get the building work managed by a single principle contractor who will work closely and collaboratively with the consultant team.
One of the most important things to look for is experience and past recommendations. Ask around, do your homework, look out for recently completed projects that you particularly admire or have noticed and take note of which firm did the work. It's also worth taking the time to visit the builder's current sites and past completed projects.
Should you bring builders to a restoration project before purchasing a property?
There's definitely an advantage to getting a professional building company in to have an initial look around the property. We regularly accompany potential clients to properties before they buy and it can really help with the whole process. The more information and detail they have at the beginning of the process the better – such as construction issues, structural information, specifications and so on.
By having a builder involved early on, it gives the home buyer a very rounded assessment of pretty much everything they need to look out for. From visiting with the client, we're able to give a good indication of the building's condition, comment of probable structural work and finish options, along with budgets.
Ok, so what are the first steps once you've decided on the property and want to begin work?
First off, you need to gather your chosen team of architects, structural engineers and builders to talk about the nature of the work required, budgets and the desired time frames. Everything is then analysed and we create a detailed budget and construction programme. A construction programme essentially builds an understanding of what needs to be done to the property. Every operation within the build is listed out here, alongside expected timescales, procurement needs, durations and potential risky lead times. The programme helps create a critical path of work for the project and is a priority for us as a building firm, so we aim to complete it as early as possible in the process to ensure the client has plenty of information before works need to start. It's also important to get the programme sorted in advance so any specialist materials can be procured and organised with plenty of lead time.
When it comes to materials, who should source supplies? Is it the homeowner or the builder?
If possible, it is preferable for the builder to manage the procurement process. Lead times for some specialist materials involved in this sort of construction can be quite surprising. For example, materials such as glazing or bespoke joinery typically have long manufacturing lead times, and items such as timber which need to be imported can also have long lead times and are at risk of delays. Clients sometimes like to go and buy their own specialist supplies themselves, which is fine but we do recommend they leave as many of the supplies as possible up to the builder as they can manage the process, ensure quantities are correct and schedule the delivery.
Make sure you speak to your builder if you're sourcing any of your own materials once the project has started. Sanitaryware, ironmongery and even light fittings need to be decided early on to keep a project running smoothly, so forward planning is key.
Where should you start in a restoration process?
In restoration and conservation work, there are periods where you'll need to go backwards in order to go forwards. You have to strip it back, take the building down to its bare bones and only then can you return to the original design work.
We always start with the shell and core of the building to make sure it is structurally sound and watertight before commencing the internal fit out and fine finishes. An examination of the roof and floor slab, checking for damp and examining external walls for any structural cracks may lead to further investigation of the foundations, which could involve possible underpinning and structural works. The reason I mentioned sanitaryware in the question about sourcing materials early on is because it's often needed for the first fix. It's important to make sure that the plumbing and pipework can be set out in the right place for the second fix items, such as radiators or baths. You need to be sure, for instance, that all the pipes come up in the bathroom in exactly the right place for the sanitaryware to receive them. Similarly, by choosing the electrical fittings at the beginning of the process, we can ensure all the wiring is correct.
Codrington Court
What might get in the way of fulfilling a homeowner's design requests?
Budget is always the top consideration and it's vital to be realistic about how much things will really cost. It's better to have conversations about budget early on, so clients can manage expectations and ensure they're working within their financial parameters.
Listed building consent, planning and timescales are also other issues that can get in the way. If a job has to be done very quickly, it can be tricky if there's a lot of bespoke elements or planning consent that needs to be dealt with, as these things don't go hand in hand with tight deadlines! This is why it's important to check all the detail and consents are handled in advance of the building works starting.
What considerations do Stonewood Builders make in regard to planning, Listed building consent and working with architects?
We work on Listed buildings all the time, so we're very familiar with what's required in terms of paperwork, craftsmanship and the various standards and expectations.
The architects and Contract Administrators we work with will make planning applications and work through the Listed building consents. We go through the process with them if required and offer first-hand knowledge of the best methods and materials needed, to make sure we're working and adhering to their consent in the project. At Stonewood Builders Ltd, we aim to make the complete build process from conception to completion a totally collaborative experience, delivering the project on time, in budget and to the highest of standards.
Are there additional considerations that need to be made for big structural renovations?
Work that impacts the building's structure, such as knocking down walls, adding an extension or moving beams, will require the assistance of a Structural Engineer. Your engineer will make all the calculations to help the builders quote for the job, whilst ensuring the work meets building regulations and importantly, that you're left with a structurally stable building at the end. We will also engage with a temporary work engineer, so that all temporary structural works are designed, installed and signed off in the correct manner for complete safety.
When choosing an engineer and building firm for any major structural work, you should always look at what they've done in the past. This will help you make sure their credentials match your project requirement. It's essential to build a team and establish relationships early on, so everyone can work collaboratively together.
Ok, so the build has started. What are some of the common complications or pitfalls that crop up during the build stage of the restoration project?
The biggest problems arise when you're working with an existing building, because you never know what it might throw at you. For this reason, it's important to gather as much information as you can at the very beginning of the job to mitigate unexpected issues. For example, it's worth investing time before any design work takes place to allow some exploratory work to be undertaken to establish how the building is constructed and to determine the condition beneath the surface. Trial holes to assess the floor make up and foundation, lifting floorboards to see the condition of joist ends and investigating the roof structure are just a few of the sensible things to look at early on. Anything you find out through this process will be beneficial to the project running smoothly and with less chance of unexpected complications, such us programme delays or additional expenses.
Are there any complications that might lead to further work after a project is completed?
One of the main things to be cautious of is introducing heat into the building. You need to acclimatise the building as early as possible to make sure there's no shrinkage when installing new joinery and to also assist with drying out after the wet trades, such as plastering, have taken place. It's important to turn the heat up very slowly, rather than suddenly blasting the underfloor heating and radiators on all at once, but your team of builders will be able to guide you on this.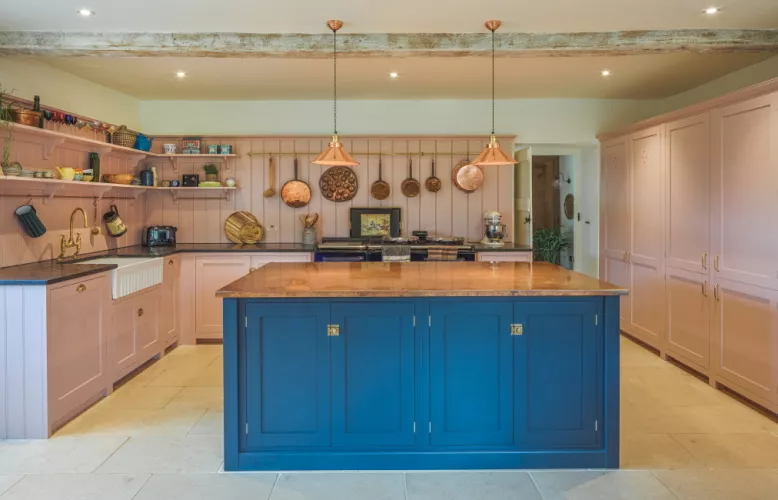 Codrington Court
Do gardens and outdoor spaces offer any different kind of challenges compared to indoor spaces?
Not really - it's quite nice when you start on the outside work because you know you're on the home straight!
You can cover a lot of work in a relatively short period of time outside. When you start building the garden wall or laying the terrace, it's quite rewarding as these are big areas and so you feel like you're making great progress. The quality of the workmanship needs to be maintained as it's important that the outside is a continuation of the work indoors.
In your experience, when might the 'wow' moments occur in the build?
The first wow moment for clients is often when all the plastering has been done and the building starts to resemble a liveable structure. Suddenly there's large areas of plaster that have appeared, where once there was nothing but raw building materials, and this makes rooms look much more complete in a very short period of time.
The biggest wow moment for everyone is when we remove all the protection. A lot of work we do is heavily protected as the project goes on, so when this is removed and revealed, the client, architect and interior designer get to see everything properly for the first time and that's a really magical moment.
Find out more about Stonewood Builders and their previous projects here. Interested to know more about period property restoration? Read our guide here.
---
You may also like...