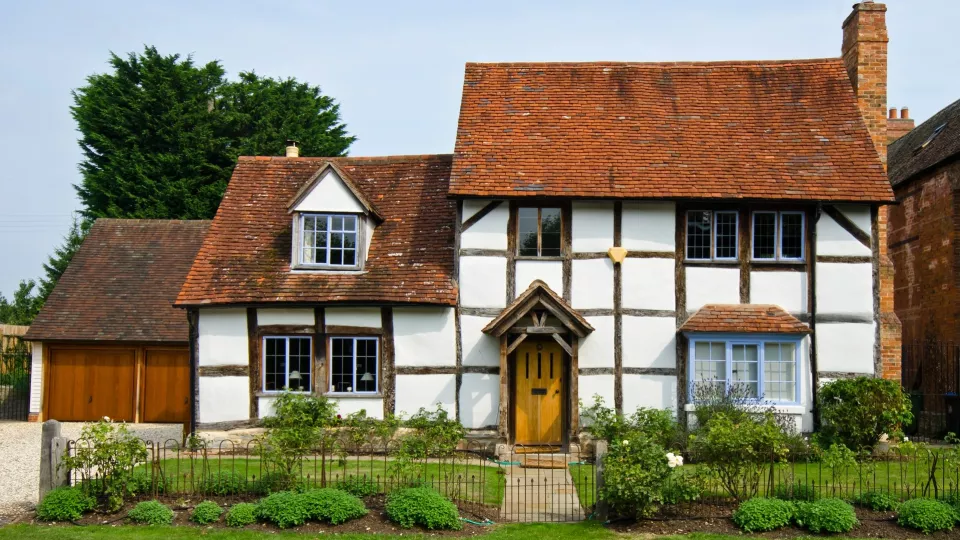 The golden rules of period property restoration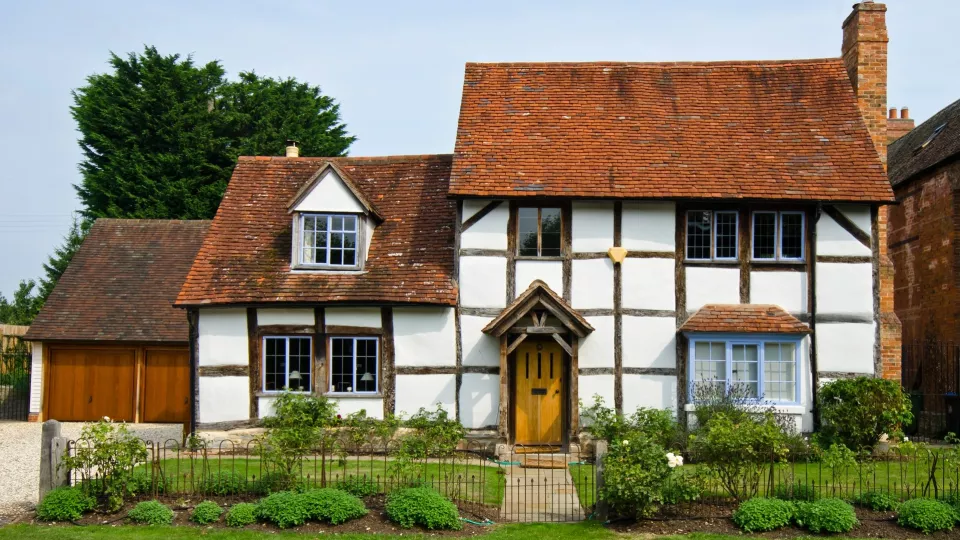 Knowing where to start with your own renovation project can be tricky and any works on a period property need to be approached with both care and sensitivity, so to help, we sat down with Alexander Macfarlane, head of Building Consultancy.
Original brickwork, ornate fireplaces, sash windows, and wood-panelled walls. Many period properties are full of charming features which are both aesthetically pleasing and showcase a home's history and age.
Typically built before WWI, period properties can date back as far as the 16th century – if not earlier – so you could be anything from the second to twenty-second owner of your period home. If you're the former, there's a chance the house is relatively untouched and doesn't look much different from the year it was built. But if there's been a few custodians before you, it's likely your home has been subject to various works over the years – and these may have been completed to varying degrees of success and quality.
Whichever camp you fall into, knowing where to start with your own renovation project can be tricky and any works on a period property need to be approached with both care and sensitivity. Whether it's updating the sash windows on your Victorian terrace, replacing the steep-pitched roof on your Edwardian country house or wanting to refresh the paintwork on your Lutyens-style Arts & Crafts home, there's a whole host of things to consider.
To help, we sat down with Alexander Macfarlane, head of our Building Consultancy team, to establish some top tips on where to start:
1. Do your research
Whether you're considering a purchase or looking to start a project, the first thing to do is to establish what you're working with. A full, Level 3 Building Survey – conducted by a Chartered Building Surveyor – will provide you with comprehensive feedback, including how the building's constructed, materials used and the installed Mechanical, Electrical & Plumbing systems. While you might prefer to put money towards wallpaper, these initial upfront costs will repay themselves later down the line and enable you to make informed decisions.
2. Seek advice
No matter how organised or experienced you are, renovating is often stressful and time consuming. Having a consultant or project manager's help is invaluable: whether it's interpreting technical reports and giving impartial advice or chasing contractors and keeping to timelines. If you can, we'd always recommend holding off on a renovation until you've lived in the home for some time – there's a lot to learn from living in a house, understanding how the rooms flow, and where the key problem areas are.
3. Don't ignore the rules
There is no benefit gained from ignoring statutory consents and all too often the consequences prove costly. If you're caught out halfway through works, your project may become severely delayed, while not seeking the correct permissions could even potentially make your home un-mortgageable when you come to sell.
Work to a check list to ensure every box has been ticked, including the following:
- Do you need planning permission? You can apply retrospectively if needed, but if it fails you may have to undo alterations or extensions.
- Do you need Building Regulations approval? If you fail to get this, you will have to prove compliance and this may mean undoing completed work.
- Do you need to notify neighbours? Check the Party Wall Act, as if you fail to observe this, it can lead to an injunction and delays.
- Do you need to notify leaseholders or get permission from others? Check your deeds for restrictive covenants, leases or other overriding interests in the land. Breaching any of these can lead to an injunction and may result in financial settlements, delays or removing alterations.
- If your home is in a Conservation Area or is Listed, there will be extra dimensions to Planning Permissions.
4. Be wary of low pricing
While we all want to save money where we can, it's worth being cautious when faced with an estimate or quote that is considerably cheaper than all the others. Project managers – independent of the contractor team - will look after the tender process to ensure you get the best price possible, and they'll also ask for references and speak to previous clients. Always bear in mind that ultimately, the market dictates the cost of a project: if the job has been priced incorrectly, the contractor will soon realise they're working at a loss and if they walk off the job, you'll be faced with the time and money to finish the works.
5. Protect yourself and others
Before starting any works, ensure you have an appropriate construction contract drawn up so you have something physical to fall back on if needed. Your project manager will be able to advise on the most suitable contract but having it in place from the outset provides comfort to both you and the contractors, ensuring everyone's singing from the same hymn sheet.
6. Approach with sensitivity
The golden rule for period building restoration is to use traditional techniques and materials which are compatible with the way the property was originally built, such as using lime-based mortars. Always look to repair or replace on a like-for-like basis. Removing original features can erode the character which initially attracted you to the house, and many features are not only decorative, but also have a practical purpose and removing them can lead to unexpected issues.
7. Insure yourself
Ensure you contact your home insurance provider to update them on the works, in case you need additional cover.
Getting third-party advice is so important when venturing into projects of this nature, Strutt & Parker's Building Consultancy team act as a trusted advisor on conservation, restoration, retrofit and refurbishment projects.
---
You may also like...