The benefits of buying a new-build home
Thinking about a house move? You may be wondering whether to plump for an older property with eye-catching period architecture or a brand new home with all the latest features.
There's plenty to shout about when it comes to owning a newly-built property. Our most recent Housing Futures survey indicates that while 28% say they'd definitely prefer a new build over re-sale home when they move, a sizeable 40% said they had no preference.
The green agenda was a key factor. Of those who preferred a new-build home, 56% were motivated by improving their energy efficiency. Meanwhile, 44% were driven by reducing their household running costs.
Are you one of the 40%? Keen to know what some of the upsides are to new-build living? Here's just some of the advantages of living in a newly created home.
1. Choice of properties
New-build homes come in a wide variety of styles and settings - not just white boxes. From modern bungalows and barn conversions, to spacious family homes, seafront apartments and luxury city apartments - there is something for everyone.
If you plan to live in a large residential development, you may be able to take your pick from a selection of homes.
2. Financial incentives
There's a range of potential benefits available to eligible buyers of new-build homes. Developers sometimes offer buyer incentives, such as help with stamp duty bills, legal fees, and fit-out costs. There's also Deposit Unlock, a scheme which has been developed by the Home Builders Federation (HBF) in collaboration with lenders and the home building industry. It enables buyers to snap up a new-build home with just a 5% deposit. And the government has a track record of helping buyers too, through initiatives such as First Homes.

3. Modern approach
From thoughtful internal layouts and new kitchen and bathroom designs, to the latest home technology and interior trends, new-build homes are built for modern lifestyles. Who could resist this brand new five-bedroom house that combines traditional Victorian architecture with contemporary design, for example?
Some new developments come with highly desirable shared facilities too, such as concierge services, gyms and children's playgrounds. The OWO Residences by Raffles in the heart of London, for example, has truly unparalleled amenities set over 30,000 sq. ft. of space, catering to wellness, entertainment and work. Plus, buyers have access to Raffles Hotel itself.
4. Cherry-pick fixtures and fittings
Developers often market new-build homes before they've even built them. So if you've lined up a new home in good time, you may be able to choose the fixtures and fittings for it. This could range from paint colours and flooring, through to kitchen units and configurations. In short, you could put your own stamp on it.

5. Peace of mind
One of the main advantages of buying a new-build home is that it's brand new and offers a turn-key experience. You can move in and enjoy your home from the get-go. You'll need to fork out the usual regular payments of course, such as your mortgage and household running costs, but you're unlikely to need to foot the bill for major repairs in the foreseeable future.
James Brine, Head of New Homes (South East), explains: "New-build homes are highly sought-after and rightly so. Alongside energy efficiency, the fact that new homes don't require any work is a major draw – particularly with building costs being historically high in recent years. In fact, 45% of respondents said the turn-key aspect to new-builds – the thought of moving in with no to-do list – is hugely appealing."
In addition, there's support available if you do need a helping hand:
- Consumer code
You'll benefit from industry-led codes which, broadly-speaking, help buyers get to grips with purchasing a new-build home and assist in resolving any issues. They also require developers to meet certain standards. The codes include the Consumer Code for Home Builders, New Homes Quality Code and the Consumer Code for New Homes (CHK).

- Warranty
You'll get a warranty, typically for 10 years, for your home from the likes of the NHBC, LABC or another similar group. It offers support and protection if any major structural issues or defects arise in your property.
The peace of mind that comes with moving into a new-build home extends beyond the actual bricks and mortar too. New white goods, such as ovens and washing machines, normally come with their own warranties too.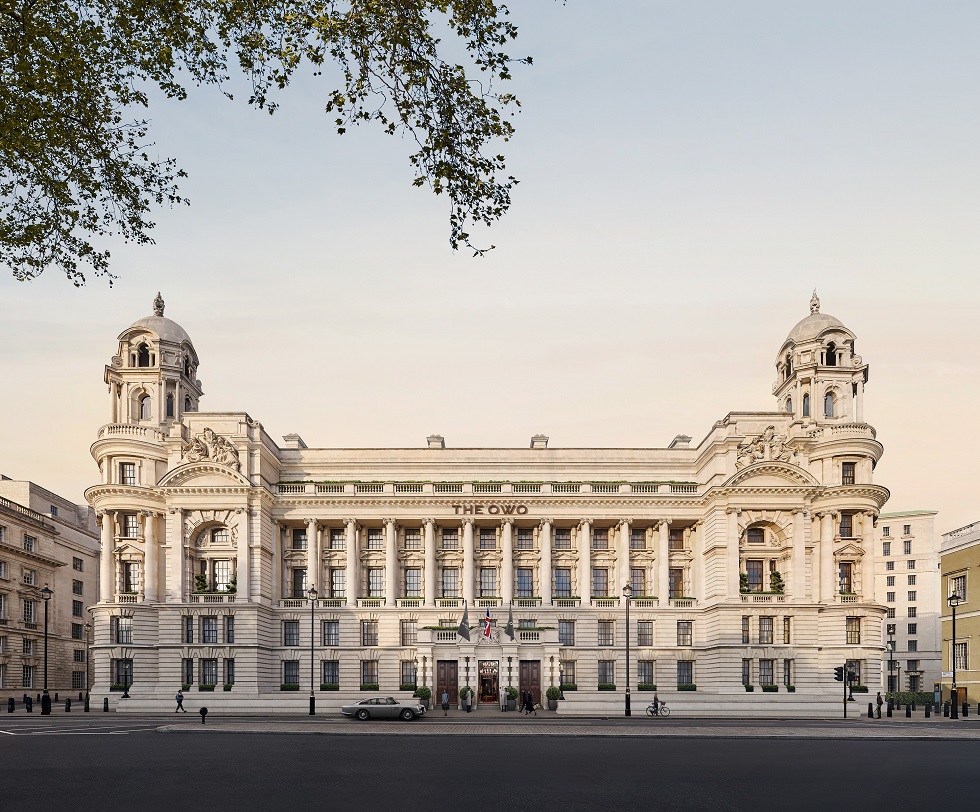 6. Energy efficiency
New-build homes are built to the latest industry standards and are typically very energy efficient – EPC A and B ratings are commonplace. This means you can expect your home to have good insulation, an efficient heating system, double or triple glazing, and more. You could also tap into the latest green technology, from ground and air source heat pumps and biomass boilers, to solar panels and EV (Electric Vehicle) chargers.

Take the Walled Garden in Ascot for example - a collection of single-storey homes built within the 18th century walls of a large kitchen garden. It fuses a historic setting with the latest eco technology, including underfloor heating powered by air source heat pumps, solar PV panels, battery storage, and mechanical heat recovery ventilation.
Having an energy efficient home offers several potential advantages:
- You could reduce your environmental footprint.
- You could get ahead of proposed legislation, as there are plans afoot to introduce new minimum energy efficiency standards in the coming years.
- In the midst of a cost of living crisis, you could reduce your utility bills.
- Having eco features already installed could help with the home's future saleability.
Interest in green technology is high. Nearly three quarters (71%) of respondents in our latest Housing Futures survey said they'd like an EV charger in their next home, with 17% saying it would be a dealbreaker to not have one.
Read our latest blog on how developers are integrating ESG into their schemes from the outset.
7. No chains attached
The process of buying and selling a property often hinges on a chain: a collection of people who are all working together to sell and buy their homes at the same time. Unsurprisingly, this can be stressful, but one of the benefits of buying a new-build is that it removes one end of the chain. As well as taking the worry away, this can be an attractive proposition for buyers interested in your own home.

Have more questions? Get in touch with our Regional New Homes or London New Homes teams. Or take a look at our current regional developments or London new homes here.
---
You may also like...