Inspire
Home of original thinking
moving house
children
schools
Moving house and schools? How to make a new school an easy transition for your child.
So you're moving house and also moving schools. If the former doesn't cause enough disruption alone, the latter can also be unsettling for any family. Moving your child into a new school can be a daunting and anxious time for both parent and child, and coupled with a new home there are two new environments to navigate and adjust to. The easier you can make the school transition, the more likely your child will be happy and settled in their new environment.
Although schools are well versed in enrolling new pupils (and often children adapt to change more easily than adults!), there are some simple things you can do in advance of your move to ensure that the transition into a new school goes as smoothly as possible. With help from Pangbourne College, we've outlined some of the ways you can make starting a new school as easy as ABC…
Get your child involved
Involve your child as early as possible; this goes right back to choosing which school is best.Having your child's buy-in and approval when it comes to selecting a school can go a long way towards making sure they feel less anxious about the move.
If possible, get them along to open days, tours and/or meetings with the Head and teachers. This will enable you to see what the school offers in person, but also gives you, and your child, the opportunity to ask questions so you can choose a school which is the right fit for your child's needs.
Once a decision is made on a school, make the most of their transition and induction processes. Many will offer 'taster days' or 'experience days' which will give your child a flavour of school life. Some will also offer 'welcome' or 'keeping-in-touch' events so that your child can make new friends ahead of the start of term and you can meet other parents too.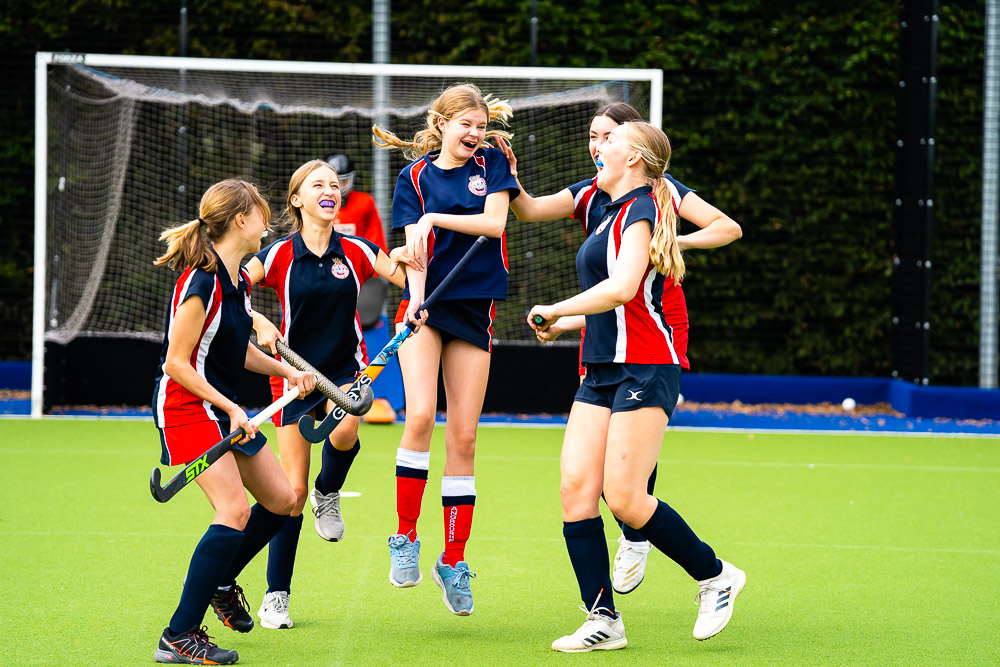 The more opportunities you take to visit and engage with the school ahead of joining will help your child to familiarise themselves with their new environment, alleviating any fears of the unknown.
Choose carefully
Make sure your choice of school takes into consideration the added pressure you may encounter when it comes to moving schools, especially if you are planning a move half way through the school year, or during a cohort year which has already been established.
This is where excellent pastoral care is all the more important, providing peace of mind that your child will get the support and care they need to see them through the pressures of the move. Mental well being is crucial, so a school that is equipped to deal with the challenges your child may be facing is essential. It's important to consider if the school ethos fits with your own, and is it in line with your values.
Be positive
Talk to your child about the new exciting opportunities that will be available to them ahead of time. Look at what clubs or sports teams they might be able to join, or future trips they might want to attend. By exploring the schools website and social media you're likely to get a clearer picture as to the culture of the school. If your child has concerns, you should be able to address these ahead of time, by contacting the schools' admissions team who will be able to direct you to the information you need.
Stay engaged
So the new term is well underway and things seem to be going smoothly. Don't be tempted to take a step back, now is the time to stay engaged. Try to get involved with, or speak with the school's parents association or PTA.A well run PTA will form close ties with the school community, helping to connect school and home life, so parents become more positively engaged in their children's education.
The PTA may also be able to put you in touch with other parents who are in the same boat as you. Having people who understand exactly what you are going through can be a big support and can help your child to meet other children who are new to the school. They may also be able to connect you to other parents through Whatsapp groups, so you can arrange meet-ups with other parents and children before your child starts school.
Be prepared
The first day at a new school is a big one in any family's calendar, and preparation is key. Make sure you are ready for that first day, so your child knows that everything is ready and in place. This will make you less anxious, and therefore your child too. Things like having the right labelled uniform, PE kit organised, and the resources needed for the school day in advance can alleviate a lot of stress for your child.
Keep up communication
The transition period doesn't end after your child comes home from their first day of school. Keep checking in with both your child and their teachers on a regular basis to make sure that they are settling in and are addressing any concerns promptly. An effective 'triangle of communication' between pupil, the parents and the school is so very important to maintain.
About Pangbourne College
Pangbourne College is an independent, co-educational boarding and day school for pupils aged 11-18 in West Berkshire. Our next event for families who are considering their options for senior school will be our Open Morning on Saturday 18 March. Booking is essential: www.pangbourne.com/visit
---
You may also like...