Inspire
Home of original thinking
residential
new homes
property
London
Your essential to-do list for moving home
Moving house is exciting. But with so much to sort out, it can also be stressful. James Brine in our New Homes team has created a handy 13-step guide to make sure everything goes smoothly – before, during and after your move.
1. Confirm your move date
First, confirm the completion date with the seller and your solicitor. This is the date you'll move house. If you're in a chain with several 'links' in the transaction, you may only get your keys later that day, so it's wise to plan around that possibility – by waiting at a friend's house, for example, or booking somewhere nice nearby for a late lunch.
If you're renting, you may be able to spread the move (and your packing) over a few days. But it's still important to confirm a deadline so you know exactly when you can stop paying rent and other bills.
2. Clear out unwanted stuff
Moving home is the perfect time to declutter. Do you really need that fancy bread maker that's gathering dust in the loft? Or the lawn mower in the shed you promised you'd fix? Decide what you really need – and offload the rest. It's easy to donate unwanted clothes, furniture, working household items and books via charity shops and 'upcycling' websites – and take anything unusable to the tip.
3. Book a reputable removal company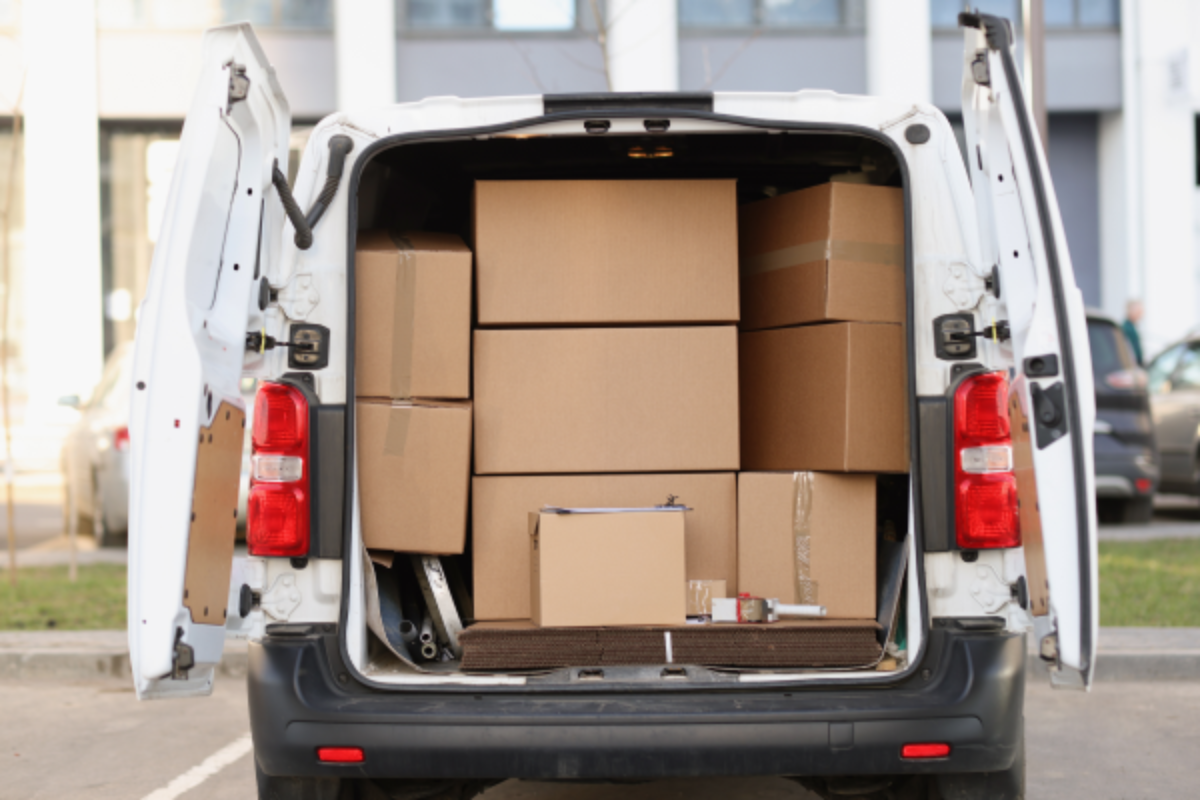 Hiring a professional company that specialises in moving will take away a lot of stress.
Ask people you know for removal company recommendations
Get a few different quotes to compare, and confirm what they include (such as boxes, help with packing/unpacking, and insurance)
Ask each removal firm if they'll disconnect any white goods for you
Speak to your current and new neighbours in advance to ensure there'll be no parking issues for the removal van at either end.
4. Pack smart
You can save a lot of hassle by taking a thoughtful approach to packing.
Don't overfill boxes – and make sure they're not too heavy to lift safely
Mix heavy items with lighter objects (e.g. cushions)
Label boxes clearly (if you're using the removal company's boxes, it's best to use adhesive labels, just in case they want them back)
Mark boxes as 'high priority' if you need them immediately and 'low priority' if they can be dealt with later
Seal boxes securely.
5. Remember moving day essentials
These 'lifesavers' can make all the difference!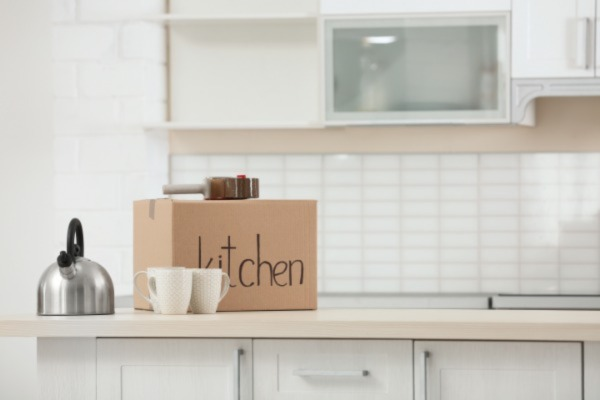 Kettle, mugs, tea, milk, coffee, sugar, toaster
Cleaning products, vacuum cleaner and bin bags
Phone and laptop chargers
Lightbulbs, batteries
Loo roll, kitchen roll
Bedding for the first night
Temporary furniture to sit on e.g. deck chairs
Portable television or radio.
It's also a good idea to keep all important documents (passport, mortgage paperwork) in a sealed folder, just in case you need to find them quickly.
6. Arrange care for children and pets
Moving can be busy enough without having to keep an eye on children or pets. Ask family or friends to look after them on the day – and remember to keep all must-have items for pets (leads, food, water bowl) separate from your general packing.
7. Use up food
Start eating the food in your freezer and doing smaller shops until moving day to make sure you don't create a lot of food waste. Remember to defrost the freezer a few days before you leave, giving it a deep clean.
8. Let people know your new address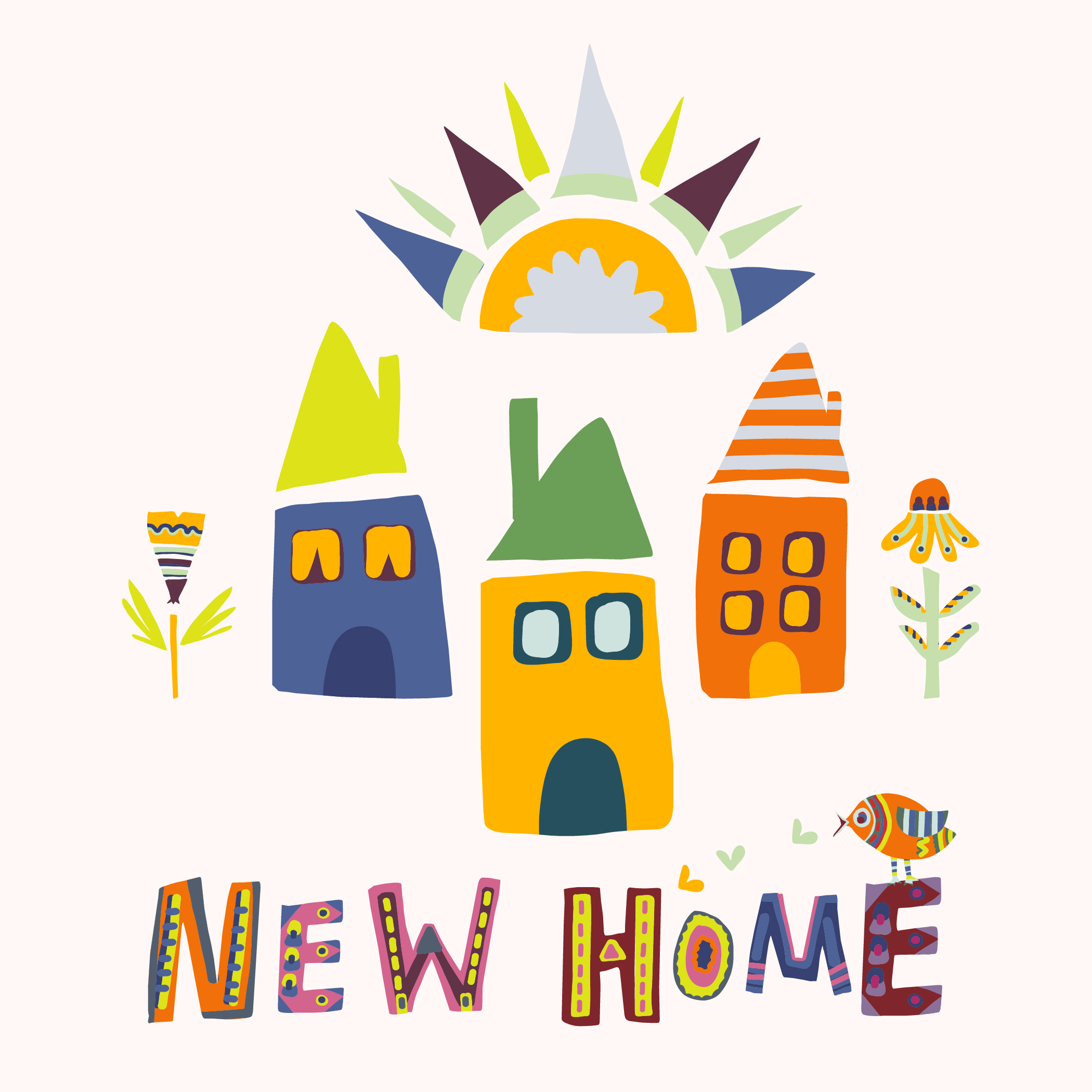 This step can save a huge admin headache down the line – websites such as iammoving.com can be a big help.
Make sure you inform:
Your employer
Your bank, insurance, pension and credit card companies
Your doctor and dentist (if you're moving out of the area, you'll need to register with new practices)
Utility companies
The DVLA
TV Licensing
The local council
National insurance / DSS offices (if applicable)
Post redirection services (this requires at least five days' notice).
And the best part? Emailing friends and family with your address and move-in date – and looking forward to those first Christmas cards in your new home!
9. Settle any bills and cancel any deliveries…
Remember to settle any outstanding bills or council tax for your current property – and to cancel any deliveries such as newspapers, milk and subscription boxes (like Gousto or HelloFresh). If you do want to keep using subscriptions, update your address as soon as you've moved (they'll likely need a few days' notice before your next delivery is due).
10. Know the basics of your new home
Don't get caught out by a leaky tap the moment you step through the door. Ask the sellers exactly where the following things are:
Stopcock (the valve for controlling the main water supply)
Instructions for appliances
Gas and electricity meters
Thermostat
Fuse box.
If you're selling, you could also leave these details for your buyers. They'll really appreciate you going the extra mile, and it may come in handy if you need to ask them for a favour – like forwarding any post.
11. The day before…
It's nearly time! There are a few things you can do to make the following day go as smoothly as possible:
Contact your removal company to confirm timings
Put aside anything you don't want to be loaded onto the van
Clean the house
Unplug any electrical devices (appliances like washing machines and dishwashers may need to be disconnected by a professional)
Finish packing any final items, leaving out toiletries and a change of clothes
Get in something easy for breakfast that doesn't require any kitchenware
Confirm when you'll have access to your new home. This will typically be in the afternoon on the day of completion, once funds are cleared
Write a final to-do list for the day that you can tick off as you go.
12. On the big day…
The day has finally arrived! Before you say a final farewell:
Remove the sheets from your bed and pack them away
Turn off any electrical appliances, like the cooker
Turn off the central heating (if it's on) and take a photo of your utility meter reading
Double-check each room for anything you've left behind
Lock all windows from the inside, as well as any doors
Hand over your keys to the estate agent.
13. In your new home…
Once you've unloaded everything, do a deep clean of the property before you start unpacking. This the best time to scrub tiles and clean carpets without bulky furniture and boxes getting in the way.
Unpack room by room, starting with the kitchen so you can easily make drinks and snacks
Check all the utilities are up and running
Make sure you have keys to every door, window and cupboard
Find out which day your bins are collected.
You've made it – you're in your new home! We'd now recommend finding a local takeaway or ordering something delicious online and putting your feet up – because you've earned it.
Looking to move? Take a look at our latest properties: Properties For Sale And To Rent (struttandparker.com)
---
You may also like...