Energy Cost Comparison
Our energy cost comparison service will look at the expected costs of occupying a commercial property.
By reviewing the systems installed and the energy performance certificate of the property we are able to bench mark it against industry standards.
This can help Landlords marketing a property or a Tenant considering a property which they wish to rent. The cost comparison looks at the expected costs of occupation to provide the necessary heat and light and power services for the building.
To see a case study of our work on energy cost comparison, please click below.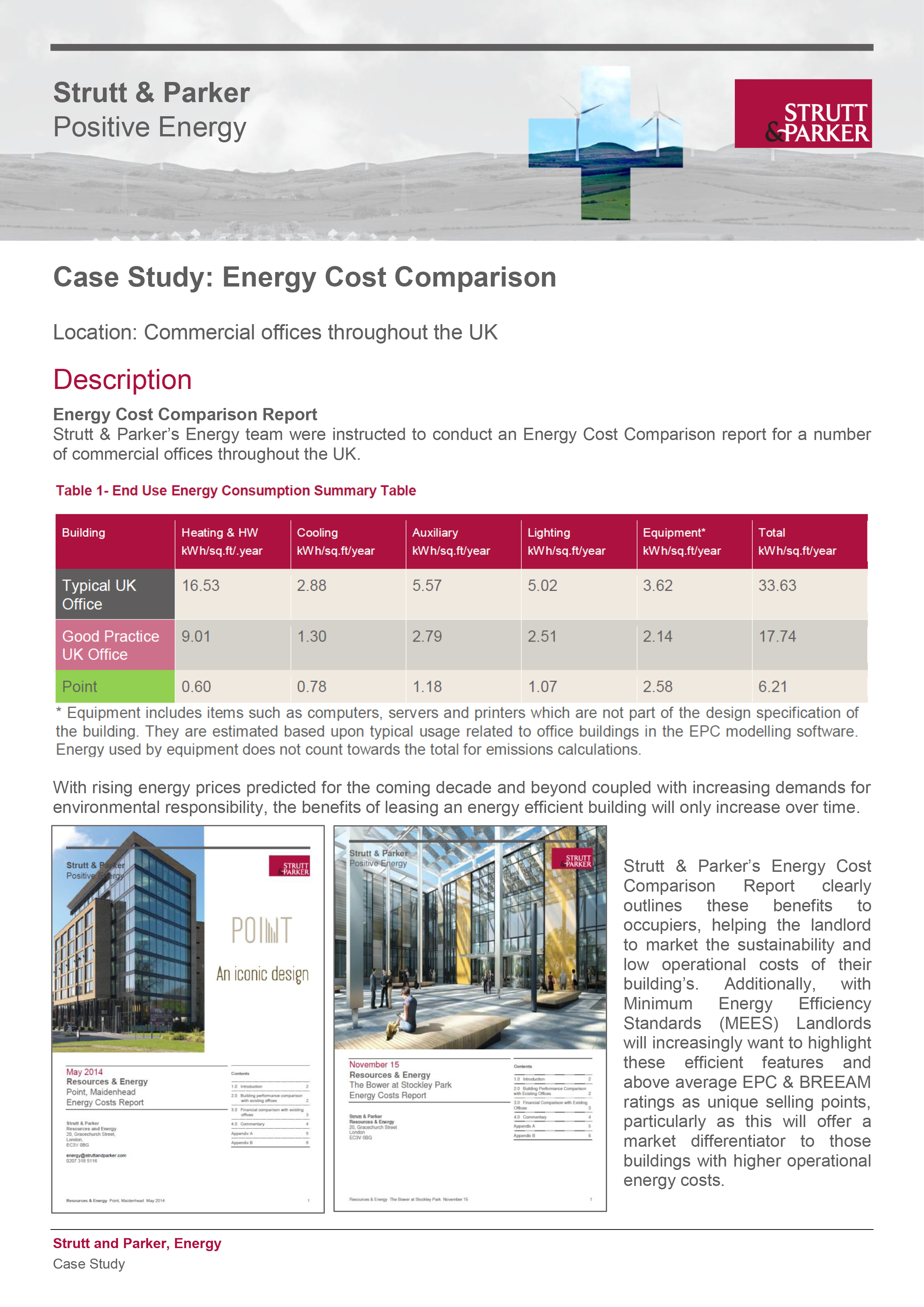 Alternatively, If you would like to see a template on commercial lets energy costs, please below.