Solar Photovoltaics (PV)
Solar PV is an established and reliable technology. We have significant experience with it.

Since 2010 there have been substantial installations across the UK both on residential, commercial and agricultural roof tops and also on the ground in the form of solar farms.
Our Energy Team has substantial experience in helping Clients develop their own solar PV project. Examples of our work include;
Developing and project managing the installation of solar PV on nearly 200 residential roof tops for a private investor.
Assisting with feasibility and development of a privately owned ground mounted solar farm.
Developing and project managing the installation of a substantial amount of roof top solar PV on commercial and agricultural buildings.
As independent advisors with a team that includes electrical engineers and building services engineers we can cover all the aspects of feasibility, project development and overseeing project installation and ensuring project performance.
If you are considering a solar PV project, and despite recent reforms to the Feed-In Tariff at the end of 2015, solar PV remains a viable technology, we would be delighted to discuss your ideas or project with you.
Solar PV can also assist with reducing on-site energy costs and is a key option for on-site electricity generation.
To see a case study on system repair and optimisation, please click below.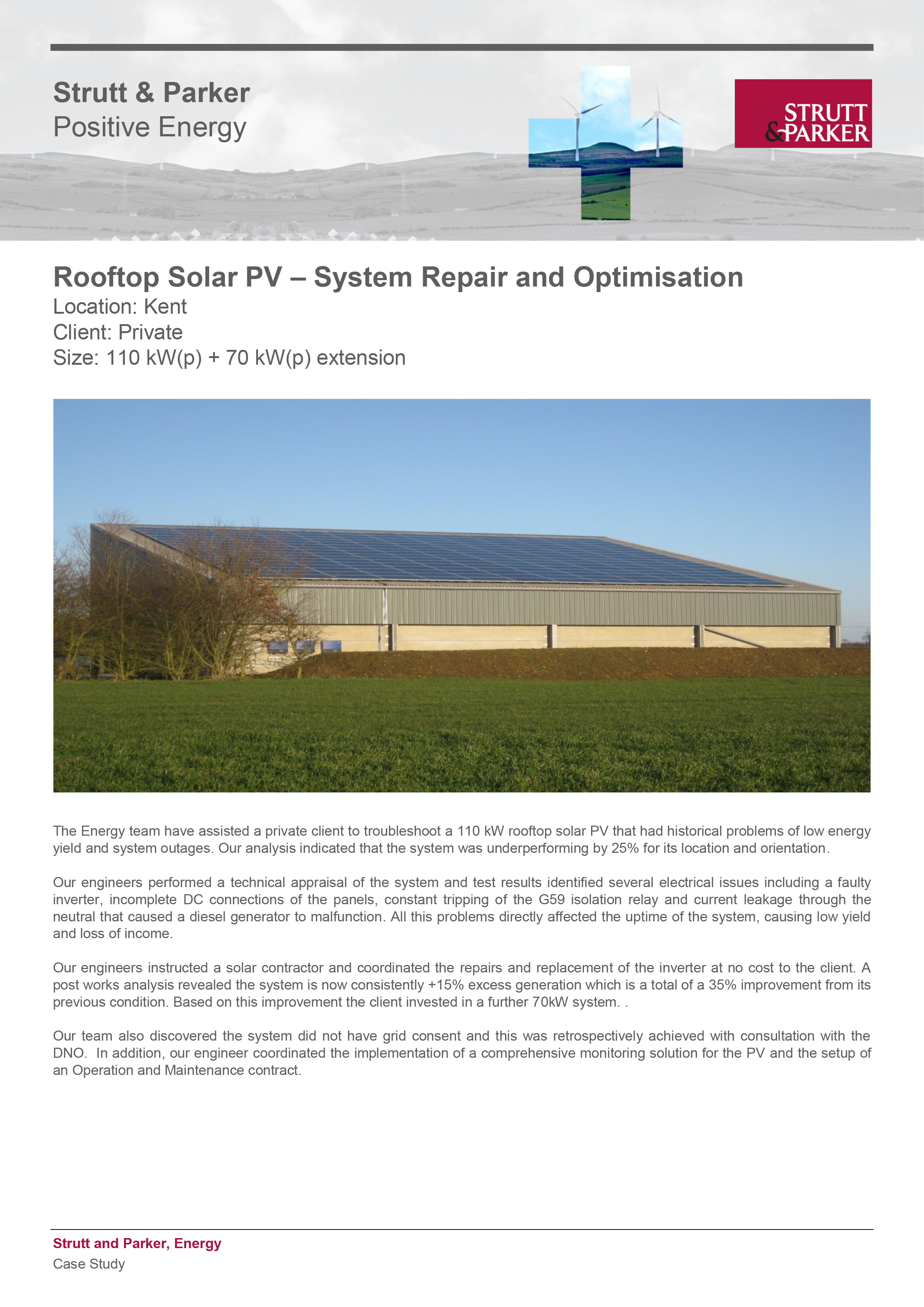 Alternatively, if you would like to see a case study on potential IRR, please click below.